We take a look at the nominees for Best Actress in a Musical. It's been a vintage year for both revivals and new musicals alike, with nominations for established favourites and brilliant new British shows alike. There's a lot of Oliviers pedigree in this category, with Imelda Staunton, Sophie Thompson and Tracie Bennett all having picked up wins in the past. Indeed, keep an eye out for a shared success for two of the nominees! Some of our most exciting young talent is also represented with Laura Pitt-Pulford and Natalie Dew gaining their first Olivier nods.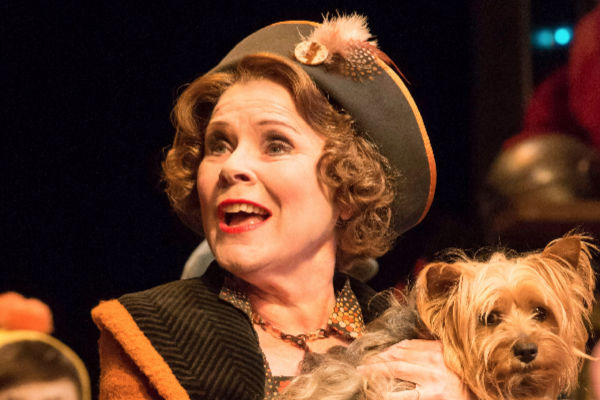 WINNER!
Imelda Staunton's theatre work has already seen her pick up the Best Actress in a Musical award twice before, with successes for her roles as Mrs Lovett in Sweeney Todd (2011) and the Baker's Wife in Into the Woods (1991). The Sweeney Todd Olivier connection doesn't end there, as she has previously hosted the awards ceremony twice alongside her co-star in that production Michael Ball, who takes on solo hosting duties this year. She was also a winner in the Best Supporting Performance for her work in both A Chorus of Disapproval (1985) and The Corn is Green (1985). She has received a total of 11 Olivier Award nominations to date and is odds-on favourite to triumph again this year. Win or lose, her nominated performance this year as Mama Rose in Gypsy will come to define the role for a new generation.

This is Laura Pitt-Pulford's first Olivier nomination but unlikely to be her last. Laura is one of British musical theatre's brightest stars and has been a mainstay at the prestigious Leicester Curve since 2012. This year will see her heading to the Sheffield Crucible to appear in Flowers for Mrs Harris, which is also artistic director Daniel Evans' final production at the regional powerhouse. She also appeared alongside Rosalie Craig in the National Theatre's world premiere of Tori Amos musical The Light Princess and has been directed by Craig Revel Horwood (the Strictly Come Dancing judge who's also a prolific theatre director/choreographer) on no fewer than three occasions, most recently in Follies in Concert at the Royal Albert Hall.
Natalie Dew caps a critically acclaimed run in the screen-to-stage adaptation of Bend It Like Beckham with a richly deserved Olivier nomination. Prior to Bend It Like Beckham, Natalie was best known for her play credits, including as Juliet in Romeo and Juliet at the National Theatre, as Olivia in Twelfth Night at Liverpool Everyman, Teh Internet is Serious Business at the Royal Court and Fault Lines at the Hampstead Theatre. Bend It Like Beckham marked Natalie's professional musical theatre debut. Having discovered a remarkable singing voice for the role, we hope that she'll continue to flex her musical muscles in future.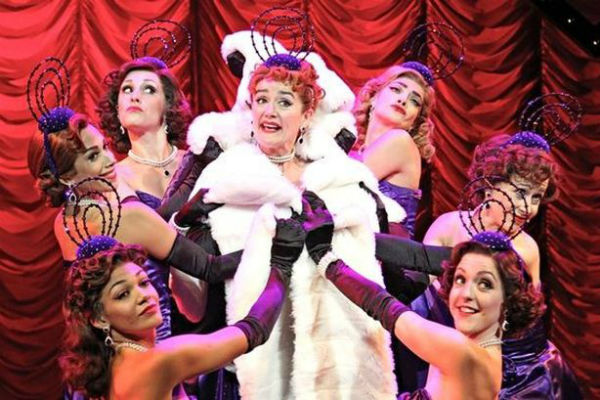 Sophie Thompson is no stranger to the Oliviers, having previously been nominated four times. She and fellow 2016 Best Actress in a Musical nominee Imelda Staunton share the honour of having won for the Baker's Wife in Into the Woods, with Sophie's success coming eight years after Imelda's in 1999 for her turn in the Donmar Warehouse revival of Sondheim fairy-tale classic. As well as her successful stage career, the younger sister (by two years) of Emma Thompson is also highly accomplished onscreen, with roles in Four Weddings and a Funeral (1994), Gosford Park (2001) and Harry Potter and the Deathly Hallows - Part 1 (2010), as well as appearing as Stella Crawford in EastEnders from 2006-2007. As an author, 2016 will also see the publishing of Sophie's first children's book Zoo Boy, following her recipe book My Family Kitchen in 2015.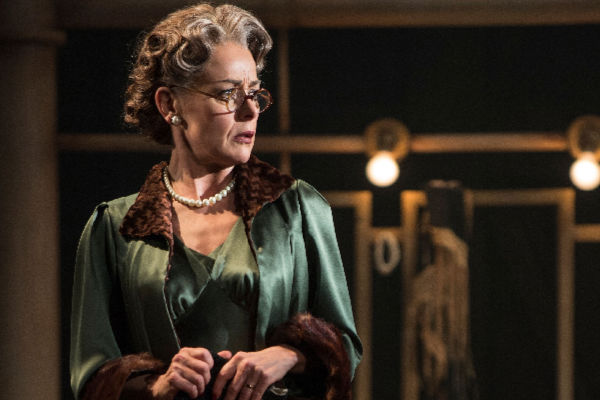 2016 could see Tracie complete a hat trick of Olivier Awards, with Best Supporting Actress in a Musical wins in the past for her performances in She Loves Me (1995) and Hairspray (2008). Her nomination for Hairspray came despite her revelation that the wiring under her wig weighed 10 lbs, making some of the dancing tricky! She also received a nomination for her performance as Judy Garland in Peter Quilter's play with music, End of the Rainbow, which subsequently transferred to Broadway, where she earned a Tony nomination for the role. Her other West End musical credits include La Cage aux Folles and Les Miserables. To TV fans, Tracie is best known for playing Sharon Gaskell in Coronation Street. In Mrs Henderson Presents, Tracie was a late replacement in the title role for Janie Dee, who, for family reasons, had to withdraw during rehearsals for the show's out-of-town premiere in Bath last year. Tracie had only a few hours to decide whether to accept, turning down other jobs for which she'd already started learning lines, and was being put through her paces the next day. What a pro!