Three of the nominees Best Actress in a Supporting Role in a Musical this year have been nominated for their performances in musical adaptations of hit British movies, while the fourth is from a bons fide Broadway Classic. We've got first time nominees, two-times nominees and one talented lady who is no doubt hoping it's third time lucky!

Amy has received her first Olivier Award nomination for her performance as Lauren, the feisty factory girl who wins the heart of Charlie, played by Killian Donnelly, (and ours) in Kinky Boots. Adept at transforming her voice, this Aberdeen native has no problem with the East Midlands accent, having previously tackled a Southern US accent when she toured the UK in Dolly Parton's 9 to 5 (showing us also that she's got a knack for performing hits by great female singer-songwriters). Amy's other musical credits to date have included Soho Cinders and, in the West End, Legally Blonde, in which she was first cover for another actress familiar with Oliviers recognition, Sheridan Smith. Amy's performance in Kinky Boots has been hailed as a breakthrough and we're inclined to agree.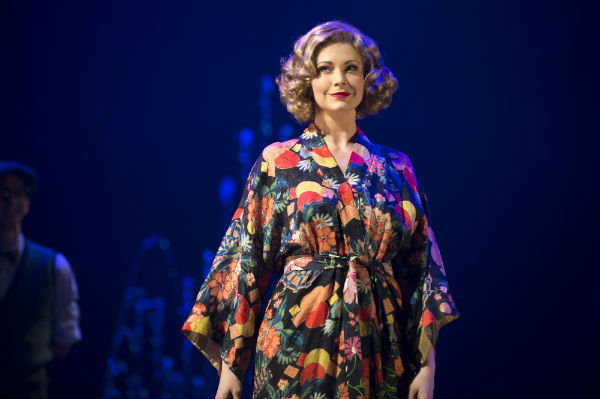 Emma Williams has been such a fixture of our musical stages for so long it's hard to believe she's as young as she is! Emma was just 18 when she became a West End star, made her professional stage debut in 2002 starring Truly Scrumptious opposite Michael Ball's Caractus Potts in the premiere stage adaptation of Chitty Chitty Bang Bang at the London Palladium. For that role, she won the Arts Correspondent Award for Best Newcomer. For her current performance as reluctant Windmill Girl Maureen in Mrs Henderson Presents, she receives her third Olivier nomination, having previously been acknowledged for Zorro (2009) and Love Story (2011). The latter, by the way, was written by Howard Goodall, author of another multiply nominated musical this year, Bend it Like Beckham. Even stars like Emma have 'rest' periods and in between acting jobs, you could once have found her manning the reception desk at Cameron Mackintosh HQ. I have a feeling she won't need to return there for a while.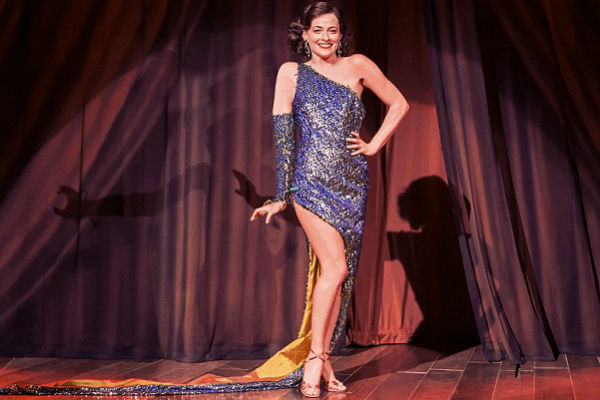 WINNER!
Lara Pulver's connection to the Oliviers goes back to 2000 when she was in the original cast of Stiles & Drewe's Best New Musical winning Honk! at the National Theatre and gained her own nomination for Best Actress in a Musical for her searing turn as Lucille in Parade at the Donmar Warehouse. Since then, she's made waves on television, particularly giving Benedict Cumberbatch a run for his money, and an eyeful, when she appeared in Sherlock as very naked Irene Adler. Clearly, she got the ecdysiast bug as this year sees her nominated for her performance as the eponymous and infamous striptease artiste, Gypsy Rose Lee, in Gypsy, in which Best Actress in a Musical nominee Imelda Staunton played her indomitable mother.
Preeya Kalidas holds the distinction of having been in the original 2002 movie version of Bend It Like Beckham as well as the stage show, albeit it playing a different (smaller) role. Previously in the West End, she starred in the world premiere of Bombay Dreams in 2004 and played the Narrator in another Andrew Lloyd Webber hit, the Any Dream Will Do-based revival of Joseph and the Technicolour Dreamcoat, opposite the reality TV show's winner Lee Mead. On screen, she also appeared in the hit movie East is East and is probably best known for her long-running role as Amira Masood in TV's EastEnders. What you may not know is that Preeya has never been far from the microphone. She's released some singles, both on her own and as a featured artist, and was awarded the Best Female Act award at the UK Asian Music Award in 2011 & 2012!