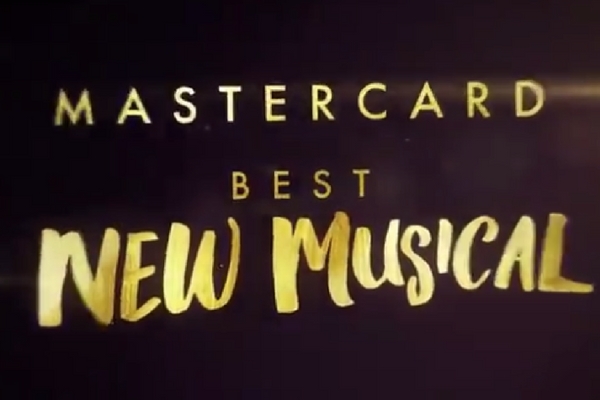 It's only two weeks until the biggest theatre awards of the years, so time to see how excited the lucky nominees are getting about the big night, starting with Best New Musical.
Smash hit musical Hamilton is leads the field with a record-breaking 13 nominations for this year's Olivier Awards, but let's not forget the other musicals who are in the running too.
For Best New Musical, the nominees are:
An American In Paris at Dominion Theatre
Everybody's Talking About Jamie at Apollo Theatre
Girl From The North Country at The Old Vic
Hamilton at Victoria Palace Theatre
Young Frankenstein at Garrick Theatre
Catherine Tate will host the Awards at the Royal Albert Hall on Sunday 8 April 2018 and they will be broadcast to the UK and worldwide.
And the nominees for the @OlivierAwards 2018 with Mastercard Best New Musical are: @AmericanParisUK, @JamieMusical, @DylanMusical, @HamiltonWestEnd and @youngfrankldn #OlivierAwards pic.twitter.com/xxAC1pVv3K

— MastercardUK (@MastercardUK) March 6, 2018
The company of Girl From The North Country (@DylanMusical) celebrated their FIVE nominations the only way they know how - tunefully! 👌🎵 #OlivierAwards pic.twitter.com/zHznjmft9a

— Olivier Awards (@OlivierAwards) March 9, 2018
Click Boom! 💥 The company of @HamiltonWestEnd blew us all away! pic.twitter.com/TxBfbbMlNE

— Olivier Awards (@OlivierAwards) March 7, 2018
Everybody who is anybody is talking about @JamieMusical's five #OlivierAwards nominations! 😋 pic.twitter.com/L15szGjMPq

— Olivier Awards (@OlivierAwards) March 12, 2018
We are thrilled to announce #AnAmericaninParis has been nominated in this year's @OlivierAwards in the categories Best New Musical, Best Set Design and Theatre Choreographer.

Bonne chance!https://t.co/fjarHLdkBk pic.twitter.com/NQVkS2t6ce

— An American In Paris (@AmericanParisUK) March 8, 2018
THEY'RRRE ALLLIVVVE! @youngfrankldn with a special message! #OlivierAwards pic.twitter.com/YOPdJIiF9l

— Olivier Awards (@OlivierAwards) March 6, 2018