After forthcoming 2019 productions of I Do! I Do! and 42nd Street, Upstairs at the Gatehouse continues its string of Broadway revivals in 2020 with a brand-new production of Mary Rodgers' rarely seen fairy-tale musical comedy Once Upon a Mattress in March, starring Offies nominee Beth Burrows. Tickets will go on sale in late November/early December.
Once Upon a Mattress will have a limited four-week season from 5 to 29 March 2020, with press performances on 7 and 10 March.
Adapted from Hans Christian Andersen's 19th-century short story, Once Upon a Mattress was the first musical by Mary Rodgers, daughter of legendary musical composer Richard Rodgers. It premiered on Broadway in 1959, when it starred Carol Burnett and was nominated for a Tony Award. It was revived in 1996 starring Sarah Jessica Parker.
Many moons ago, in a far-off place, begins a magical musical comedy journey into the world of Hans Christian Andersen's beloved story of the princess and the pea. But this isn't your usual fairy tale, and Princess Winifred isn't your usual fairy-tale princess. The kingdom in which she seeks her prince seethes with a very adult problem, which won't end until a very stubborn Queen Aggravain allows her son to marry. Alas, he is his mother's prince, and is any princess really good enough?
Once Upon a Mattress returns director Mark Giesser to the Gatehouse where, in March of this year, he had a hit with the long-overdue UK premiere of the Gershwins' original 1927 version of their early Broadway musical Strike Up the Band. The production also reunites Giesser with actress Beth Burrows, who will star as Princess Winifred.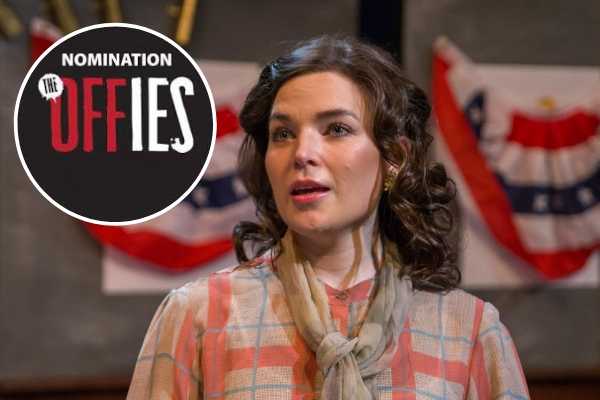 Beth Burrows in Strike Up the Band for which she was Offies nominated
Burrows was nominated for an Offie Award this year for her performance in Strike Up the Band. This will be her fourth collaboration with Giesser. She also appeared in Giesser's productions of the play The Lady with the Dog and her one-woman cabaret Sirens of the Silver Screen. Further casting is still to be announced.
Once Upon a Mattress has music by Mary Rodgers, lyrics by Marshall Barer and a book by Jay Thompson, Dean Fuller and Marshall Barer. The revival at Upstairs at the Gatehouse is presented by Alces Productions by arrangement with Concord Theatricals Ltd on behalf of R&H Theatricals. Later in 2020, Mark Giesser will revive another Broadway classic, Irving Berlin's 1950 post-war political satire Call Me Madam.