Fans of MAMMA MIA! were recently hit with the news that a sequel is in the works for 2018, and people have been having a lot of feelings about it! Sophie Wood and our friends at the Musical Theatre Appreciation Society discuss whether studio exects are right to take a chance on a new film or if we should all be shouting SOS...
It has been ten years since the original film came onto our screens and now the crazy gang are due to return in 2018 in "Mamma Mia: Here We Go Again." Universal have stated that there will be some new faces, however some of the original cast are expected to return including Meryl Streep (YES!), Amanda Seyfried, Pierce Brosnan and Colin Firth. The film will also include a fresh soundtrack including songs that didn't make the first film.
Is it time for a second film?? Yes, yes it is. The first film grossed $609.8M worldwide so it is no doubt that it made 'Money, Money, Money'. But why did it take so long? Is it because each of the main characters were busy making other films? Amanda Seyfried was in Les Miserables, Meryl Streep has been in lots including Into the Woods and Colin Firth has been in Bridget Jones's Baby" so it is safe to say that they have all been very busy. Ten years was a long time but I am SO happy they have finally sorted themselves out and began a second film!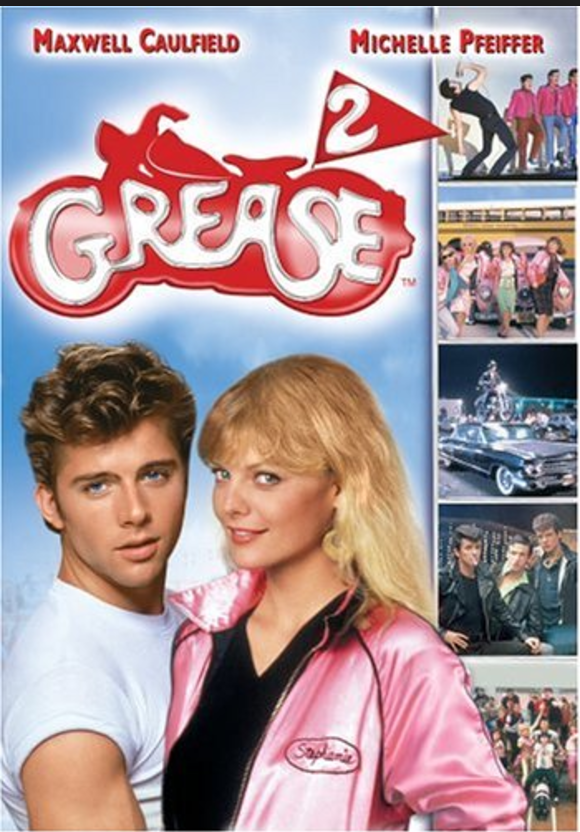 But do sequels always work out well? Grease 2 was released in 1982 and rates 4.2/10 on IMDb when the original 1978 Grease was a strong 7.2/10. A reviewer on IMDb listed the film as "A great example of classics being shamed by horrible sequels" which is what I worry in regards to the Mamma Mia sequel…will it ruin the first?
LOVE NEVER DIES is a sequel from the very popular West End and Broadway show PHANTOM OF THE OPERA which was also made into a film. It rates 7.2 on IMDb which is very good with an IMDb reviewer calling the film "riveting". However there are a lot of reviews which are not so good stating the film is "disappointing and offensive to the legacy of Phantom of the Opera".
I think that with any sequel it can definitely go either way. LOVE NEVER DIES definitely seemed to go down better than Grease 2 but it still closed quickly.
I saw the news about the new MAMMA MIA! film on the Musical Theatre Appreciation Society Facebook group where there were a few people stating their opinions.
MTAS member Becky said that she is "very excited to see what it's going to be like" and Frida backs her up by saying it is "the best news I've heard all week". There were of course a few people who weren't too sure on the news with Toby saying he was "slightly nervous" about the upcoming film and Dominic saying that he "doesn't think a sequel is needed". Joseph is preparing for a disaster saying that they "used all the decent Abba songs in the first…this could be a tragedy".
There definitely has been a split in the reactions to the news. Do I want a sequel? 'I do, I do, I do!'.
Are you excited for the sequel? Do you think it should stay as a movie or be adapted into a stage show - like a reverse version of the original show!
Tweet us your opinions @StageFaves or contact the author directly @SophieWood__18