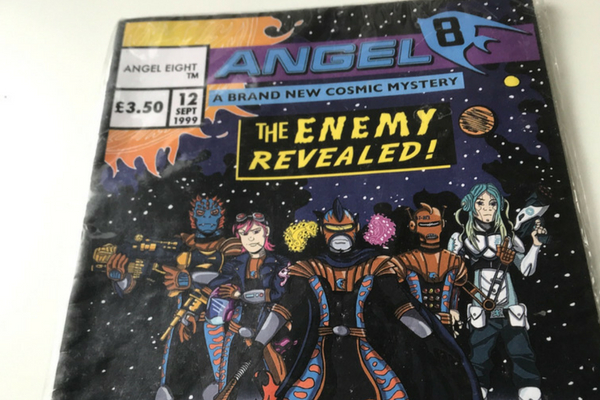 Bravo to the Playground Theatre for featuring two musicals in the venue's first full autumn season, running from October 2018 to January 2019: the world premiere of Matt Board and Reina Hardy's Fanatical the Musical and a jolly Christmas revival of Mary Rodgers and Marshall Barer's musical comedy Once Upon a Mattress.
Anthony Biggs, co-artistic director, said: "We are thrilled to be announcing our first full season less than a year after opening The Playground. As the word has spread about this exciting and welcoming new neighbourhood theatre, audiences from all over London and beyond are beginning to seek us out."
Matt Board's and Reina Hardy's Fanatical the Musical (7 November to 9 December 2018 – press night is 14 November) is directed by Grace Taylor. In a distant Galaxy the ragtag, misfit crew of cargo ship Angel 8 are under the command of fearless pilot Iris Aucht. Meanwhile at a conference centre, somewhere in England, a ragtag, misfit collection of 1,000 fans gather from all across the UK for Eight Con One, the first ever official convention of Angel 8, the cult TV show.
Angel 8 started as a comic created by reclusive British sci-fi author Scott Furnish. Its first TV outing ended on a shocking cliff-hanger. With eager anticipation at the promise of a second series, these enthusiastic devotees have convened to celebrate their beloved programme and to meet Scott face-to-face and hear his keynote speech.
Mary Rodgers' and Marshall Barer's Once Upon a Mattress (18 December 2018 to 19 January 2019 – press night is 20 December) is directed by Alex Pearson and Grace Wessels. Once Upon A Mattress is a modern-day family musical based on the story of The Princess and the Pea.
Winnifred, better known as Fred, is not your average princess – she's loud, independent and knows her own mind. But for her to marry Prince Dauntless, she must prove to his overprotective mother, Queen Aggravain, that she is indeed a true princess in an impossible test.
With music by Rodgers, lyrics by Barer and book by Jay Thompson, Dean Fuller and Barer, Once Upon A Mattress takes place against the colourful backdrop of Fred's beloved's castle and is set to an upbeat jazzy score.