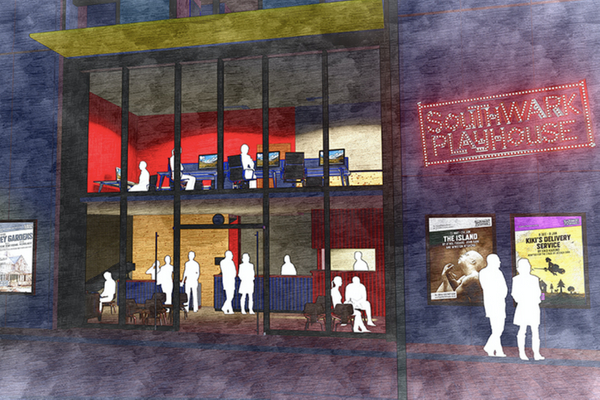 With a flagship venue in Elephant and Castle and a satellite theatre within the arches of London Bridge Station, all opening in 2019, Southwark Playhouse is intending to stay just as dedicated to high-profile musical theatre. Take a look…
Both venues will operate at the same time under the name Southwark Playhouse and will be run by theatre's current team, led by artistic director Chris Smyrnios. The new flagship venue on Newington Butts in Elephant and Castle (Southwark Playhouse – Elephant) us just five minutes from its current home.
The new space, with an opening date in 2019, will boast a 300-seat flexible theatre space dedicated to high-profile plays and musicals. There will also be a studio venue designed very much with youth, community and development work in mind.
As part of the new London Bridge station redevelopment, there is also the satellite venue Southwark Playhouse – London Bridge, based in the arches on the site of the former Southwark Playhouse on the corner of Tooley Street and Bermondsey Street in SE1. The performance spaces – one with 200, the other with 150 – will be used to promote and encourage new and emerging theatre-makers.
Also planned to open in 2019, the London Bridge base is part of a Section 106 agreement with Network Rail, which came about after the theatre's successful 2012 campaign backed by Stephen Fry and Andy Serkis to retain a home within the new station.
Chris Smyrnios, artistic director of Southwark Playhouse, says: "This means we can continue our good work but also significantly increase the opportunities we can offer to local Southwark residents and new and emerging theatre artists. There's a lot to do but I genuinely can't wait to welcome everyone into our new homes from – funding pending – next year! The decision to have two Southwark Playhouses from 2019 onwards came about as a series of twists and turns in our bid to find a permanent home and over the past two years, it has become increasingly clear that this development is an absolutely necessary one for our orgnaisation."