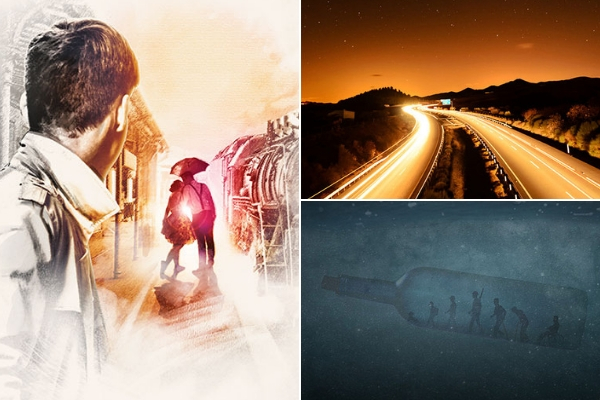 Southwark Playhouse could never be accused of not championing musicals including productions of new work. Next year's season will see the transfer Aspects of Love from Manchester's Hope Mill Theatre in Manchester; the one-man musical Stay Awake, Jake in its first full-length run and the world premiere of new musical The Curious Case of Benjamin Button. A trio of treats!
Aspects of Love
First in line is the Aria Entertainment and Hope Mill Theatre production of Andrew Lloyd Webber, Don Black and Charles Hart's Aspects of Love, directed by Jonathan O'Boyle (Hair and Pippin), with musical direction by Richard Bates and choreography by Sam Spencer-Lane.
Running from 7 January to 9 February 2019 (press night is 11 January), this new, intimately reimagined production will star most of those who appeared in the production at the Hope Mill Theatre, including Kelly Price as Rose Vibert, Felix Mosse as Alex Dillingham, Jerome Pradon as George Dillingham, Minal Patel as Marcel Richard and Eleanor Walsh as Jenny Dillingham. Also in the cast will be Julia J Nagle, Jason Kajdi and Jack Churms.
Stay Awake, Jake
Tim Gilvin's Stay Awake Jake (13 March to 6 April 2019, press night is 15 March) is a new one-man musical, charting the journey of Jake, who is driving through the night from London to Carlisle. Over the course of the song cycle, we gradually discover why.
This production, presented by Rachel Kraftman Productions, marks its first full-length London run after a short run at The Vaults in 2016. It won the 2014 S&S Award for New Musicals and the Origins Award for Best Original Work. It has previously been performed by Norman Bowman and Jamie Muscato.
The Curious Case of Benjamin Button
The world premiere of The Curious Case of Benjamin Button is a brand new Celtic musical based on F. Scott Fitzgerald's short story. The book is by Jethro Compton, with lyrics by Compton and the show's composer Darren Clark. Presented by Jethro Compton Productions, in association with Hall for Cornwall, the musical will run from 15 May to 8 June 2019 (press night is 17 May).
Director and writer Southwark Playhouse's plans for the latter part of 2019 include moving to two venues in Elephant and Castle and London Bridge.