It's been a week of troubling revelations for Hollywood and the theatre community has been struck too. The world-famous film producer Harvey Weinstein has been hit with allegations from many women and has been fired from his own company.
But Weinstein wasn't just a producer of films. His Broadway show FINDING NEVERLAND has been due for a West End debut for years but now its future seems even more uncertain. Joanne Sadler from our friends at the Musical Theatre Appreciation Society discusses the future of the musical in light of the recent allegations...
Over the past few days, the news has been bursting with stories regarding the allegations against Harvey Weinstein. Weinstein was one of the world's most successful film producers, helping to create some of the most iconic films of the last decade. On top of working in the film industry, he has also been active in the theatre industry. Most notably with Finding Neverland, for which he was involved with both the film and the 2013 stage adaptation. With a West End transfer on the horizon, could these allegations cause the project to be scrapped?
As stated before when exploring the Great Comet controversy, I'll do my best to maintain an unbiased narrative throughout this post, but it's difficult when there are so few concrete sources available! So far, we've learned that Weinstein was fired from the eponymous company (The Weinstein Company) which he had co-founded with his brother and is currently facing numerous allegations regarding sexual harassment. There isn't much information available on the sensitive situation at present, so we'll move on.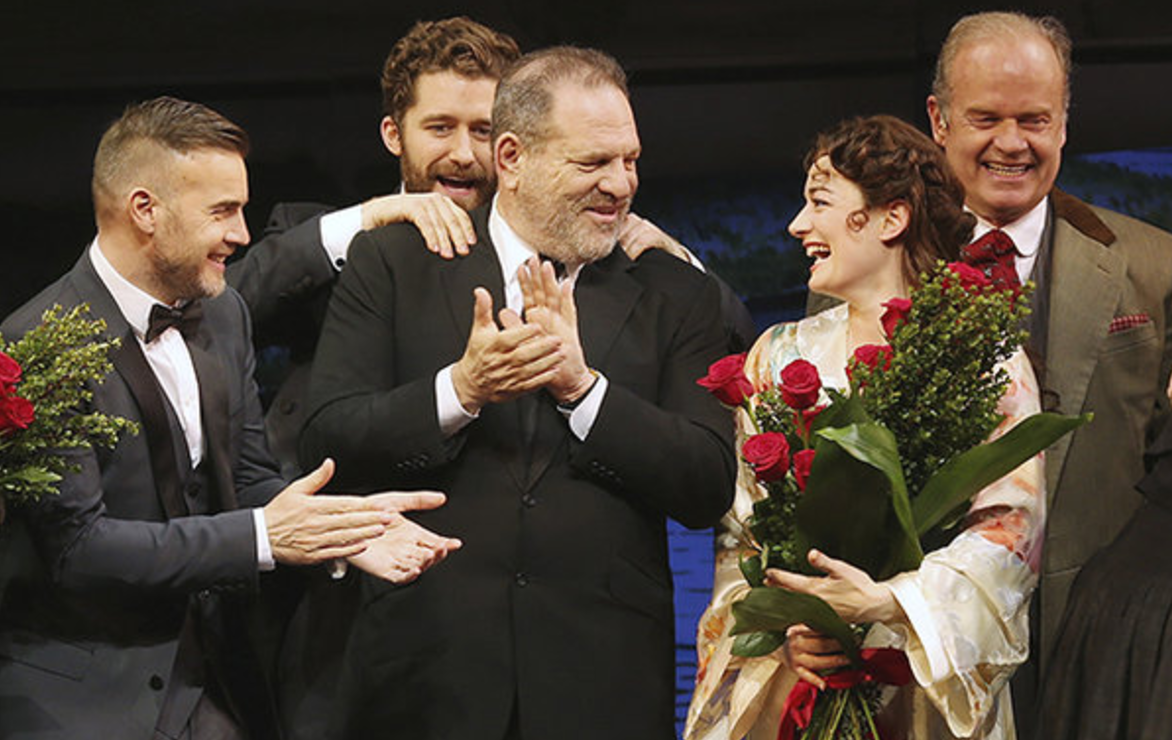 Weinstein is a well-renowned producer who has received seven Tony awards and worked on dozens of Broadway productions, including The Color Purple, The Producers, Gypsy and, the focus of this article...