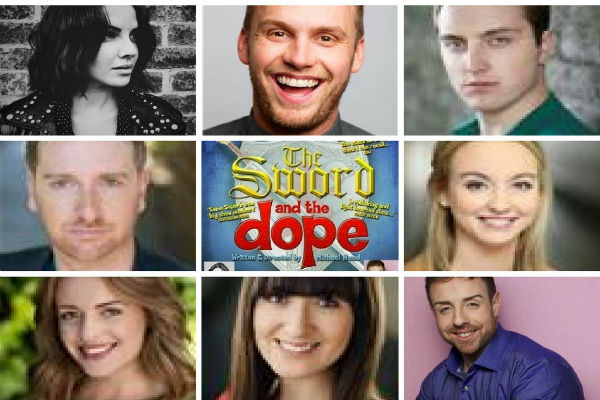 X Factor star Stevi Ritchie is set to make his musical debut alongside former S Club Juniors singer Stacey Franks (nee McClean) in The Sword and the Dope, a musical comedy at Waterloo East Theatre, making its fourth run in September with a new political edge.
Written and directed by Michael Head, The Sword And The Dope opened in 2011 at the Kings Head and transferred straight to the Greenwich Playhouse before returning to the Courtyard in 2013 as a 'camp romp full of fun'. Now it is back but still as cheeky, camp and silly as ever.
Telling the story of Camelot from a sideways angle with an additional political twist, a Strong and Stable King Arthur is under threat after a snap invasion from the left wing Black Knight and evil Sir Backstabber who has the help of a drunk wizard Merlot and the only person who can save the day is a bloke who would rather sing than do anything brave...
Always keen to try and create opportunities for talented youngsters, LAPA Productions are also delighted to announce that no fewer than 9 of the cast will be making their professional musical debuts in the show, having just graduated from established drama/performing arts schools. They appear alongside some more experienced cast members including an Off West End nominated actor.
The cast includes: Stacey Franks, Stevi Ritchie, Jack Harding, Dalton Wood, Allan Scott-Douglas, Niall Thorpe, Georgina Rose-Hanson, Dan Cavendish, Joshua Jewkes, Danielle Donnelly, Michael Head, Affton Smith, Anastasia Quinton-Smith, Tanya O'Sullivan, Bethany Buckley, and Bethany Whitehead.
The Sword and the Dope runs at the Waterloo East Theatre from Tuesday 5th September until Sunday 1st October.