Actress Rosalie Craig and director Marianne Elliott celebrated their wins at the 64th Evening Standard Theatre Awards, while Best Musical went to Lin-Manuel Miranda's groundbreaking musical and leading man Jamael Westman received the Emerging Talent Award.
The radical revision of Stephen Sondheim's and George Furth's Company at the Gielgud Theatre won Marianne Elliott the Milton Shulman Award for Best Director. She switched the gender of the leading man to a woman, giving Rosalie Craig the role of a lifetime and the Evening Standard Award for Best Musical Performance.
The West End's other unstoppable musical, Hamilton, also won two awards. Lin-Manuel Miranda's hip-hop history, which opened last December at the Victoria Palace Theatre, was named Best Musical. Its London star Jamael Westman was presented with the Award for Emerging Talent.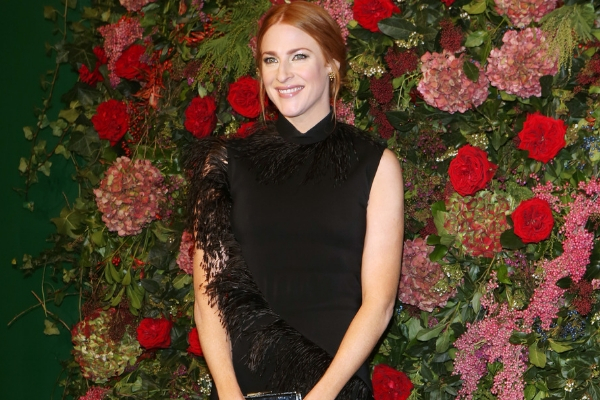 This year's Lebedev Award went to Cameron Mackintosh, a co-producer of Hamilton and owner of its London home, the Victoria Palace Theatre, for his contribution over 50 years to musical theatre.
The star-studded ceremony, which was co-hosted by Idris Elba, Claire Foy, Evgeny Lebedev and Anna Wintour, took place at the Theatre Royal, Drury Lane, with Phoebe Waller-Bridge as the evening's presenter.
Among three live performances on the night Jonathan Bailey and cast members of Company performed 'Getting Married'. Sharon D. Clarke also sang 'Lot's Wife' from Caroline, or Change, the musical she is currently starring in at the Playhouse Theatre, and Michael Jibson performed King George's song, 'You'll Be Back', from Hamilton.