New adult musical comedy TICKLE, based on an incredible true story and documentary produced by Stephen Fry, premieres at London's King's Head Theatre this autumn. Casting is now announced. Watch the trailer here!
The premiere production of TICKLE runs at the King's Head Theatre for a strictly limited season from 14 to 26 October 2019, with a press night on 16 October.
Two good-looking young guys are made a curious offer: they can earn decent money from being ticklish. Really? Yes, it's a sport... and 'it's not gay!' Amazingly based on a true story, TICKLE takes us into the strange, hilarious, twisted, and undeniably sexy world of competitive endurance tickling, where it's all about laughing and lasting longest, but apparently not about lust.
This adventure brings two mates closer together, but is it too close for comfort? And who is 'Tina Tickle' who seems to hold all the strings?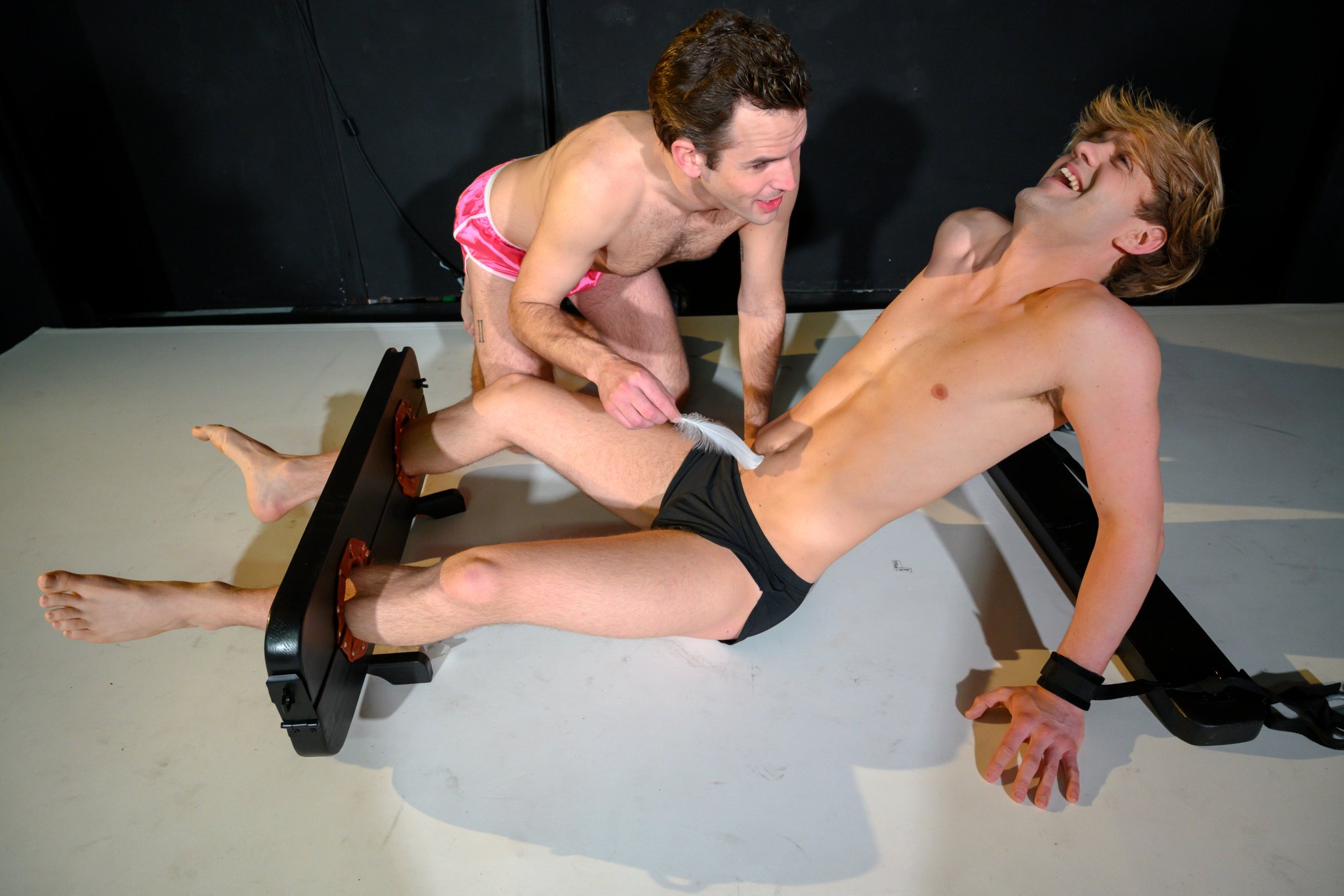 Are you ticklish?
The new musical - with a book and lyrics by Sebastian Michael and music by Chris Burgess - is "very loosely" based on a weird, wonderful and unbelievable documentary. Released on HBO and presented by Stephen Fry, 2016's Tickled followed journalist David Farrier, who stumbled upon a mysterious tickling competition online and encountered fierce resistance he tried to delve deeper.
The stage production stars Richard Watkins (as Tina Tickle), Amy Sutton (Davina Diamond), James McDowall (Chris) and Ben Brooker (Callum). It's directed by Robert McWhir, with musical direction by David Eaton, choreography by Sam Spencer-Lane and designed by Richard Lambert.
TICKLE is presented by Lambco Productions whose other recent credits include Skin Deep The Musical, Boys in the Buff, The Crumple Zone and Margot, Dame, the Most Famous Ballerina in the World.
---
Show trailer