Is Ben Brooker your #StageFave? Help grow Ben's fanbase!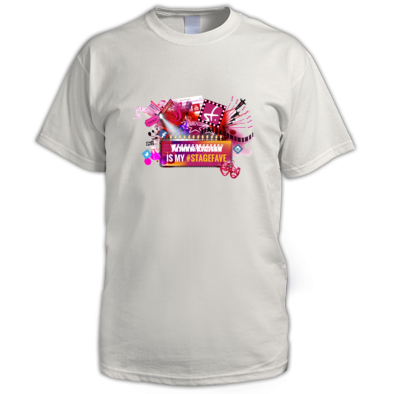 Do you think Ben should be a household name? Tell the world. Share this #StageFaves message and you'll be entered into our prize draw to win this "My #StageFave" t-shirt with Ben's name on it!
Ben Brooker is a London-based actor whose musical theatre credits include Tickle the Musical (King's Head Theatre).
Ben Brooker merchandise shop
Here is some of our great customised merchandise for this performer. Also check out:
our general #StageFaves merchandise in the Main Shop

Open Date: 14 Oct 19 to 26 Oct 19
Part: Callum
Tickle - the Musical Two good looking guys are made a curious offer: they can earn decent money from being ticklish. Really? Yes, it's a sport; and 'it's not gay!' Amazingly based on a true story, TICKLE – THE MUSICAL takes us into the strange, hilarious, twisted, and undeniably sexy world of competitive endurance tickling, where it's all about la...
Related News and Features
13
Aug
2019
---

New adult musical comedy TICKLE, based on an incredible true story and documentary produced by Stephen Fry, premieres at London's King's Head Theatre this autumn. Casting is now announced. Watch the trailer here!