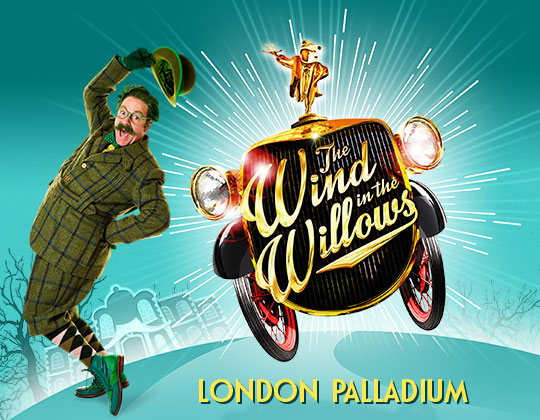 A new trailer and cast photographs have been released for Julian Fellowes' musical Wind in the Willows on the West End.
Opening in June at the London Palladium, The Wind in the Willows has just released the show's updated trailer. Ratty, Badger and Mole's speedy adventure has been a hit with the critics and audiences so far, securing Rufus Hound the award for Best Actor at the Manchester Theatre Awards. The Stiles and Drewe musical is suitable for kids of all ages, big and small alike. Aren't those brightly-coloured costumes just so much fun for anyone of any age?
The production had also previously announced that Denise Welch, Gary Wilmot, and Simon Lipkin will join existing cast members Rufus Hound and Neil McDermott in the cast of the West End premiere. Check out the gallery to see new photos of the dapper cast looking rather different than they do in the video!