Having sadly departed the West End, SUNNY AFTERNOON tours the UK until 13 May. The north London band had their fair share of troubles as they competed against The Beatles and Rolling Stones, but they shine on stage. Find out more about them here, care of Musical Theatre Review...
If you admire the quirky genius of Ray Davies, you can't help but love Sunny Afternoon. The North London rock group made a mint in the 1960s (but saw very little of it) shortly after The Beatles and Rolling Stones transformed the British pop scene. The cynical 'Dedicated Follower of Fashion', 'You Really Got Me', 'Tired of Waiting For You', 'Waterloo Sunset', 'Lola' and the title song have a unique, often world-weary Englishness about them that separated the group from the positive, bullish Great Britain going on around them.
Much more than a jukebox musical, it impressed tremendously in a two-year stint in the West End, walking off with four Oliviers, but on second viewing and an entirely different cast, this touring version that has been doing the rounds since August is no poor relation. It matches in fizz and spirit the Small Faces musical All Or Nothing, a more recent take on another legendary London group. The two shows are linked because Mark Newnham, who plays the violent, foul-mouthed Dave here, was a memorable Steve Marriott in All Or Nothing at The Vaults.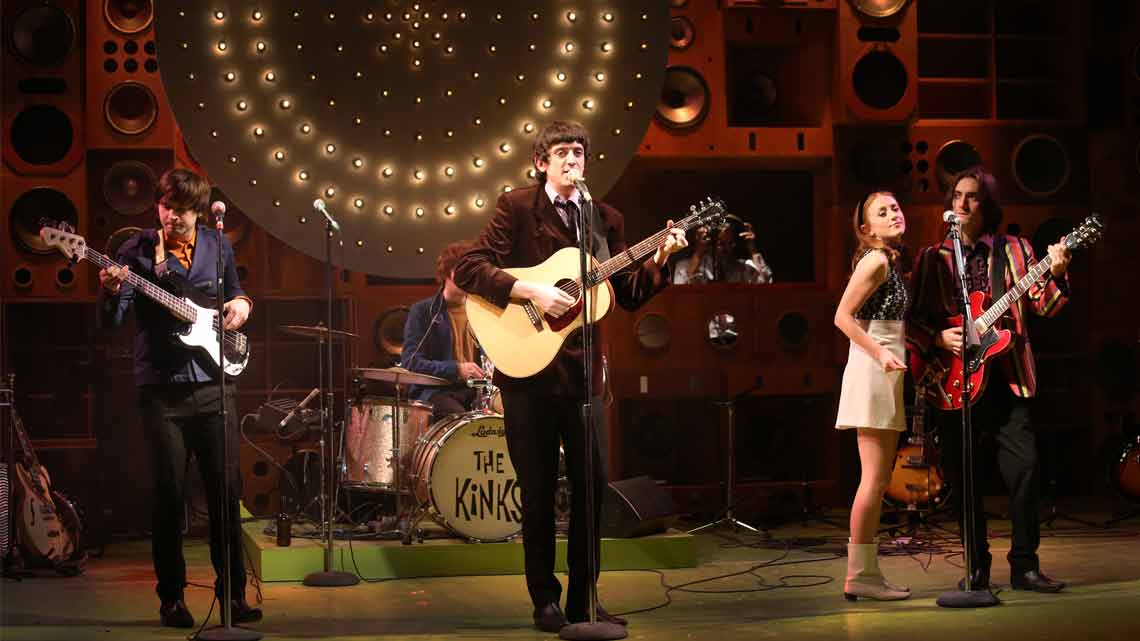 What made The Kinks so different was that they were proudly London at a time when the North was getting most of the rock'n'roll glory. Even American groups were trying to sing with a Liverpool accent and while the Stones were from the South, they sang American-style material. Davies' style, less frantic and often sarcastic, required more careful listening. Who, for example, among the chanting audience joining in the show's finale 'Lola' realised it was all about an innocent abroad who falls for a transvestite's charms in a Soho bar – "walked like a woman and talked like a man"? It was Davies' most daring song and, coming in 1970 six years after their first chart-topper 'You Really Got Me', more or less marked the end of their golden period.
Sadly, they never saw much of the fortune they made or else failed to hang on to it. It was the old story of a naive band from humble beginnings, in their case Muswell Hill, being turned over by incompetent or unscrupulous managers, and all sides of that coin are woven into a turbulent story that is never less than an absorbing sidebar to their music.