With the news of HALF A SIXPENCE sadly closing its doors this September, our friends at the Musical Theatre Appreciation Society look at what productions they'd like to see take its place at the Noel Coward Theatre…
ANASTASIA THE MUSICAL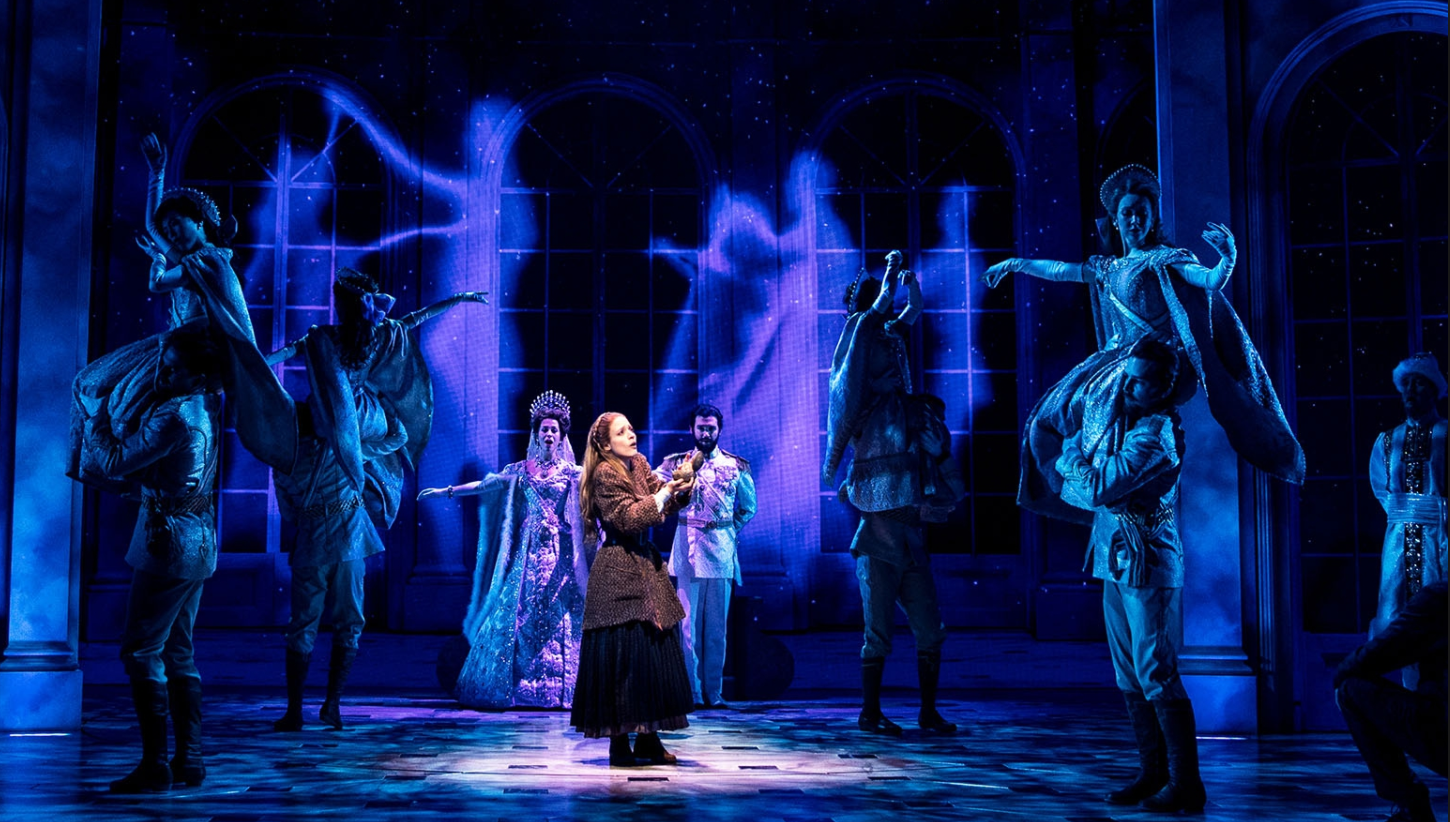 Future destinations for this production have already been announced and the United Kingdom was confirmed among the few, so this could be a true contender. It recently opening on Broadway, at the Broadhurst Theatre, starring Ramin Karimloo, Christy Altomare, and Caroline O'Connor and will embark on an International tour.
Based on the 1997 animated film and set during the 1920's it tells the tale of Anya as she travels to Paris from the Russian Empire with an aim to discover the mystery of her past. Joined by a dashing conman and a loveable Aristocrat, together they embark on an epic adventure to help her find home, love, and family.
The only difference I can see from the animation is the loss of Rasputin and Bartok and replacing them with a ruthless Soviet officer (Ramin) determined to silence Anya. Intrigued on how that would work, I can't wait to see it in the West End. From seeing the production shots, trailer and already high on the Tony nominations. It looks like a great production to see!
FINDING NEVERLAND
Now this production was first rumoured to be hitting the West End in 2017, many believing that it would replace Jersey Boys after its closing and we were Surprised with the announcement that the Revival of Annie would be taking its place instead.
Confused, many hit the website in hope of answers. It was then changed to 2018, so could Finding Neverland new home be the Noel Coward?
Based on the Academy Award-Winning film (starring Johnny Depp), this show follows playwright J.M Barrie as he summons the courage to become the writer – and the man- he wants to be. Barrie finds his inspiration when he stumbles across the beautiful widow Sylvia and her four young sons: Jack, George, Michael and Peter. Delighted by the boys' hilarious escapades, Barrie creates the magical world of Neverland and with it writes a play unlike any the high-society London theatregoers have ever seen. A tremendous risk, but as Barrie himself has discovered – When you believe, you can fly.
While on Broadway it starred Matthew Morrison, Alfie Boe and Kelsey Grammer.
I can't wait to see this live on stage being a fan of the film. Also, Matthew is performing in a one man show at the Hippodrome Casino this month…could he be reviving the role of J.M Barrie for the West End production and make his debut in London?
DEAR EVAN HANSEN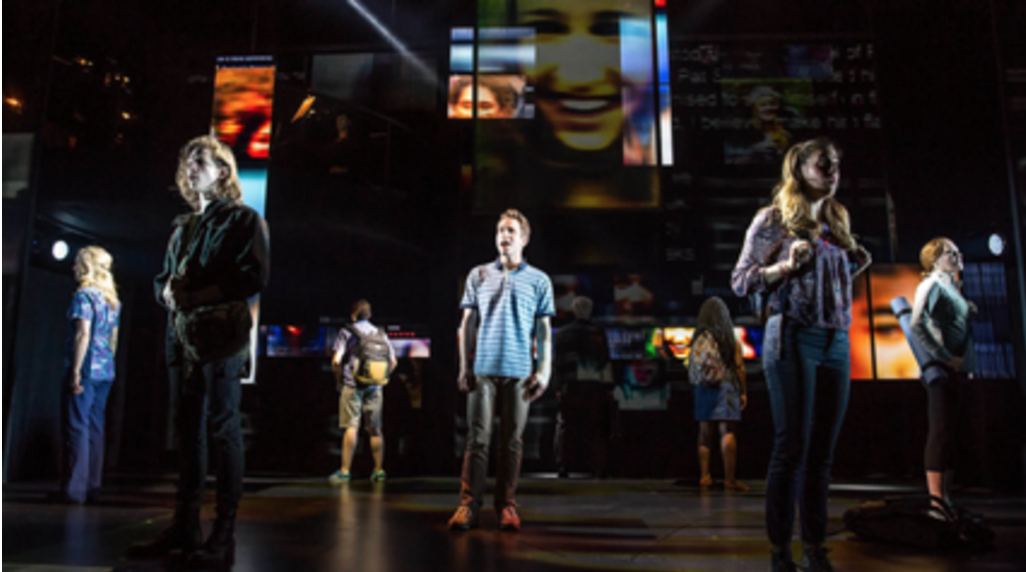 Currently blowing up a storm at the Music Box Theatre on Broadway. With 9 Tony nominations including best musical, it's certainly one to see!
'A letter that was never meant to be seen, a lie that was never meant to be told, a life he never dreamed he could have. Evan Hansen is about to get the one thing he's always wanted: a chance to finally fit in.
Both deeply personal and profoundly contemporary, Dear Evan Hansen is a new American musical about life and the way we live it. It's a story that most can relate to and the music is already on my playlist, 'Waving Through a Window' regularly on repeat. With it being so big on Broadway, it makes sense for it to carry on the hype and bring it over the pond, don't you think?
WAITRESS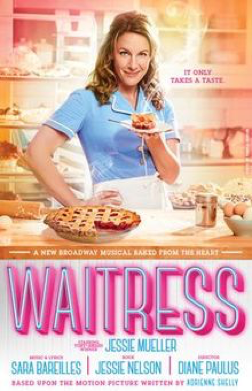 This has been rumoured often to be coming to London, many wishing it to be true. So could the Noel Coward be the best place for this musical?
Created by an all-female creative team, and featuring new hit features original music and lyrics by Sara Bareilles this show is brand new and one of a kind.
Waitress tells the story of Jenna, a waitress and pie expert pie maker who dreams of a way out of her small town and loveless marriage. With a nearby baking contest and the town's new doctor offering her chance at a fresh start, all while her fellow waitresses offer their own recipes for happiness. Can Jenna summon the strength and courage to rebuild her own life?
Is it time for Waitress to set light on a West End Stage?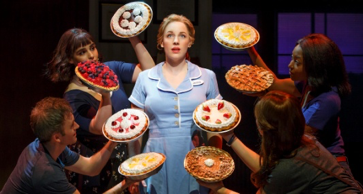 HELLO DOLLY!

Only recently opening on Broadway, this classic musical starring Bette Midler and David Hyde Pierce is a hit! So does this bring interest for it to be revived in West End?
Dolly, the famed New York City matchmaker, receives her toughest challenge yet when rich grump Horace seeks a suitable wife. She successfully matches others in the city, including Horace's niece and two clerks, but everything seems to go wrong when it comes to matching Horace. Dolly finally realizes that maybe she'd like to marry Horace herself, but only if her late husband will send her a sign – and if Horace himself will have her.
I would love to see this classic live on stage, having heard it is one of the best! So is it time to say Hello again?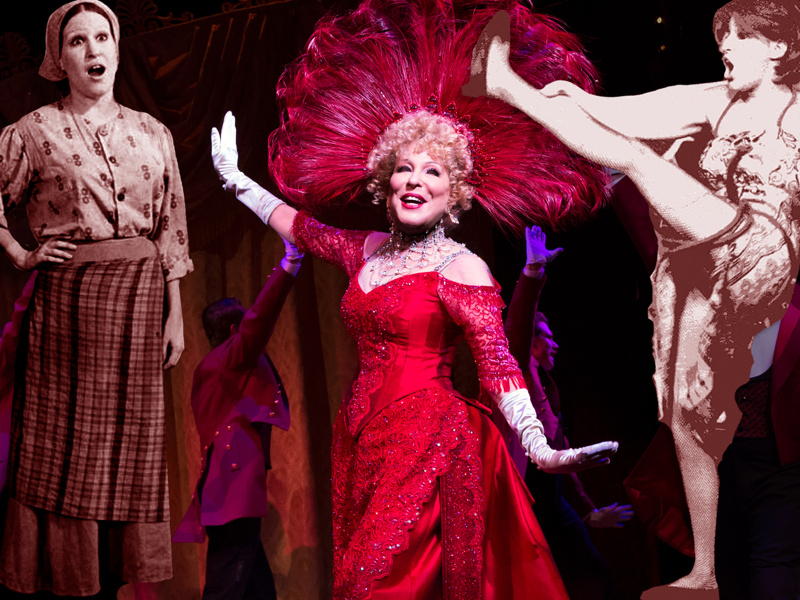 BEAUTY AND THE BEAST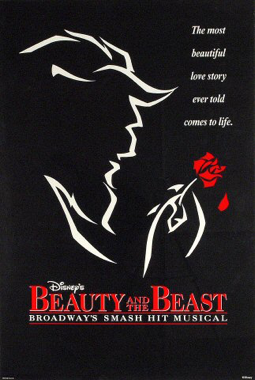 Now this one, I'm just throwing out there with the recent live action film recently hitting the cinema. Wouldn't it be great to see the classic first Disney musical return to the West End?
Beauty and the Beast is the fantastic journey of Belle, a bright, beautiful and independent young woman who is taken prisoner by a beast in his castle. Despite her fears, she befriends the castle's enchanted staff and learns to look beyond the Beast's hideous exterior and realize the kind heart and soul of the true Prince within.
I missed out on a chance to see this production on the West End, having only seen an amateur production I can believe it is a taste of what a London stage can do. One can only hope!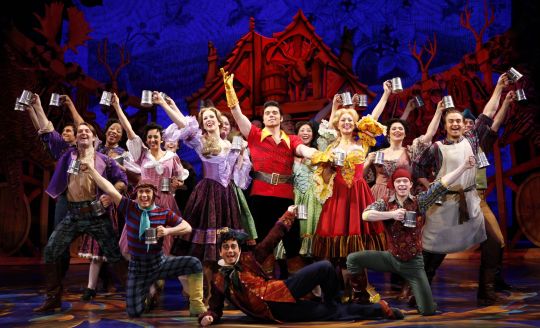 What show would you like to see making the Noel Coward Theatre its home? Tweet us @StageFaves or the author @KTRoseReview