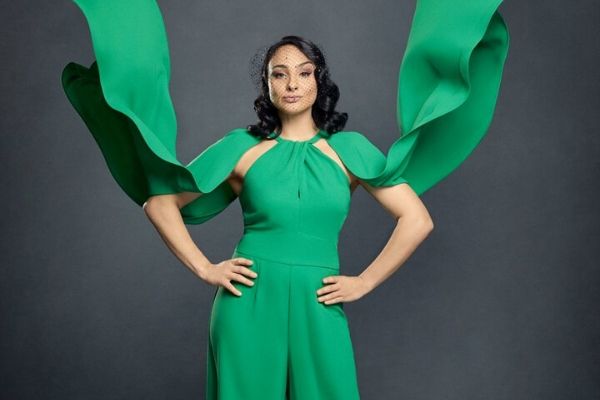 It's hard to imagine the West End getting back to normal at the moment, but preparations are still being made for Andrew Lloyd Webber's brand new version of Cinderella, opening at London's Gillian Lynne Theatre in October 2020, including the exciting casting of Victoria Hamilton-Barritt as the Stepmother opposite Carrie Hope Fletcher in the title role.
The world premiere of Cinderella will now open at London's Gillian Lynne Theatre on 28 October 2020, with previews from 9 October. The show was previously due to open for previews on 28 August and the officially opening was planned for 9 October.
Victoria Hamilton-Barritt, whose credits included Death Of A Salesman (Piccadilly Theatre), The View Upstairs (Soho Theatre), The Wild Party (The Other Palace), Murder Ballad (Arts Theatre) and In The Heights (King's Cross Theatre), will portray the Stepmother, alongside Carrie Hope Fletcher as Cinderella in the highly-anticipated new production.
A complete reinvention of the classic fairytale, the musical based on an original idea by Emerald Fennell has brand new score from Lloyd Webber composer and lyrics by David Zippel.
Cinderella will be directed by Laurence Connor, with choreography from JoAnn Hunter, who previously partnered on School of Rock and the recent, sold out production of Joseph and the Amazing Technicolor Dreamcoat at the London Palladium.
Ahead of Cinderella's arrival at the Gillian Lynne Theatre, owners LW Theatres will carry out internal upgrade work to the building including the addition of more toilets, refurbishment to areas of the auditorium and Front of House, as well as the potential increase in seating capacity on the circle level of the theatre.