Composer and lyricist Alexander S Bermange has attracted scored of #StageFaves performers for his new album Wit & Whimsy, produced by legendary musical director Mike Dixon. Comic songs include "Stuck in the Ensemble", "It's Lovely Being a Luvvie" and "I Wish That My Life Were Like A Musical" - a #StageFaves anthem for the sequel, please?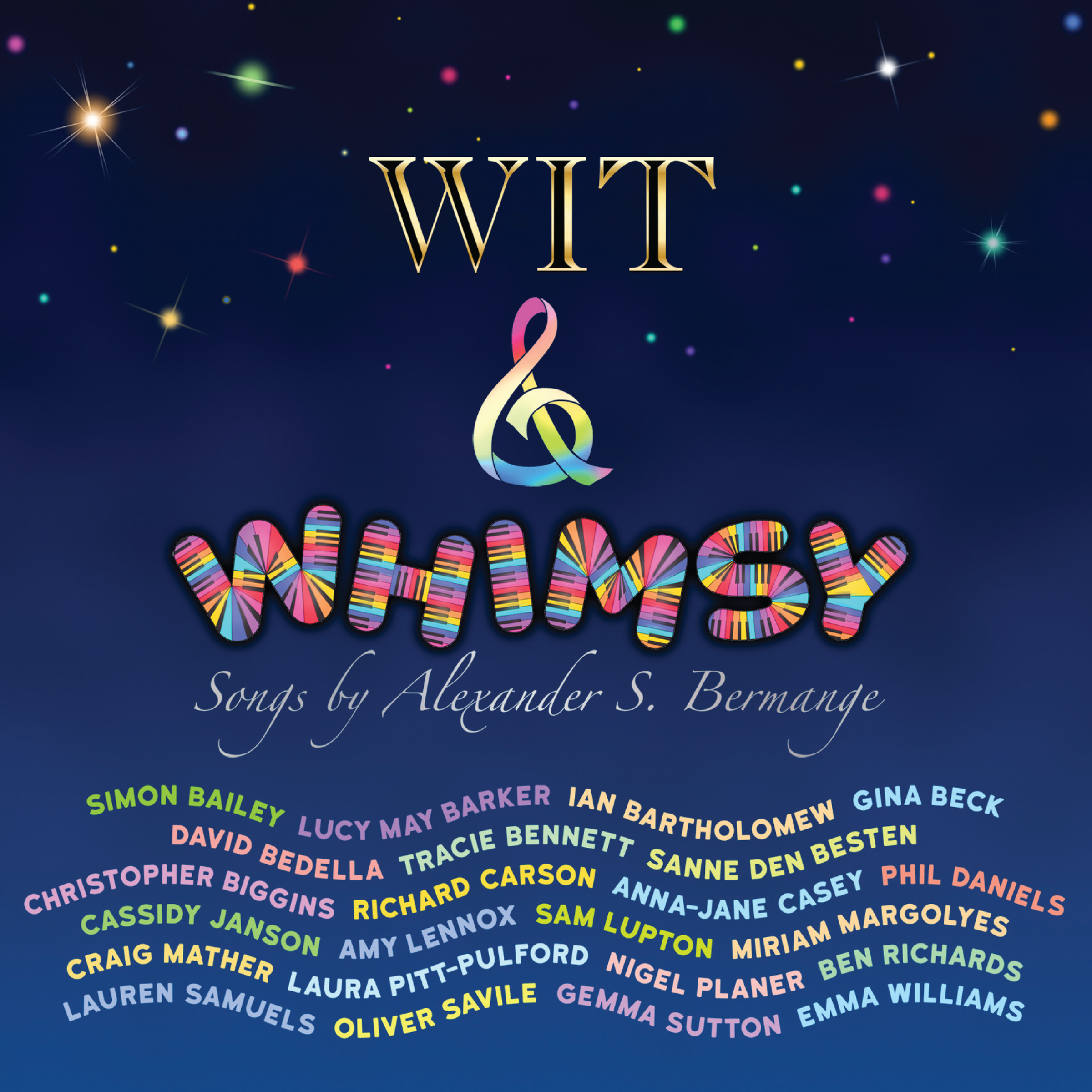 A star-studded line-up of leading musical theatre artists and much-loved celebrities have joined forces to record a double album celebrating the comedic songs of award-winning composer and lyricist Alexander S Bermange, ahead of a live show in April at the London Hippodrome.
Wit & Whimsy boasts several "national treasures"; numerous Olivier and WhatsOnStage Award winners and nominees of the last few years; and the current stars of many West End and touring musicals including Mamma Mia!, Wicked, Jersey Boys, Beautiful and Half A Sixpence. The album is produced by Mike Dixon, who has worked as Musical Supervisor on myriad long-running musicals around the world.
The complete album line-up is: Simon Bailey, Lucy May Barker, Ian Bartholomew, Gina Beck, David Bedella, Tracie Bennett, Sanne den Besten, Christopher Biggins, Richard Carson, Anna-Jane Casey, Phil Daniels, Cassidy Janson, Amy Lennox, Sam Lupton, Miriam Margolyes, Craig Mather, Laura Pitt-Pulford, Nigel Planer, Ben Richards, Lauren Samuels, Oliver Savile, Gemma Sutton and Emma Williams.
All of the tracks are written by Bermange, who has acquired a formidable following amongst radio listeners through his many appearances performing his comic songs on BBC Radio 4 and the BBC World Service, as well as his work on various musicals.
Wit & Whimsy comprises Bermange's most popular comedic musical creations from his stage shows and beyond. Many humorously depict aspects of musical theatre itself – such as "Audition", "A Serious Actor", "The Opening Number", "Stuck In The Ensemble", "It's Lovely Being A Luvvie", and "I Wish That My Life Were Like A Musical".
Others are portraits of crazy characters such as obsessive trainspotters, tone-deaf singers or would-be fairy-tale princesses; others are tongue-in-cheek celebrations of modern day technology, automated telephone answering systems, or the world of cinema; others take the form of tales with twists or tongue-twisting lists. They are all certain to amuse and entertain in equal measure.
Wit & Whimsy is now available to pre-order as a deluxe 2 CD set from Dress Circle and as a download from iTunes. It's officially released on Friday 31 March 2017 on the Spectacular Music label. A live show featuring performances of songs from the album is being staged at the London Hippodrome in on Sunday 30 April 2017.