Is Abigail Williams your #StageFave? Help grow Abigail's fanbase!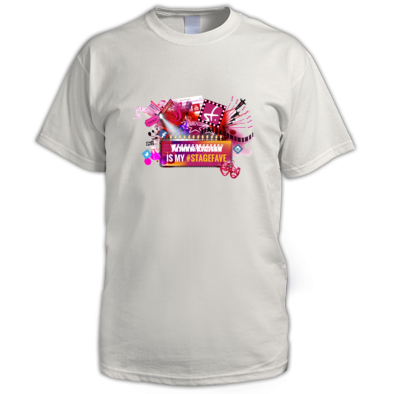 Do you think Abigail should be a household name? Tell the world. Share this #StageFaves message and you'll be entered into our prize draw to win this "My #StageFave" t-shirt with Abigail's name on it!
Abigail Williams is an actress whose musical theatre credits include Assassins.
Abigail Williams merchandise shop
Here is some of our great customised merchandise for this performer. Also check out:
our general #StageFaves merchandise in the Main Shop

Open Date: 20 Mar 18 to 8 Apr 18
Part: Sara Jane Moore
Assassins "You wanna shoot a president?" Over the last 152 years, 9 Americans have tried to kill – no, assassinate - 8 American presidents, only 4 of them successfully. Why? Sondheim's Assassins tells us the story of these ambitious, deluded, passionate, desperate people who believed that the solution to their problems was to shoot the guy in cha...