Is Alasdair Baker your #StageFave? Help grow Alasdair's fanbase!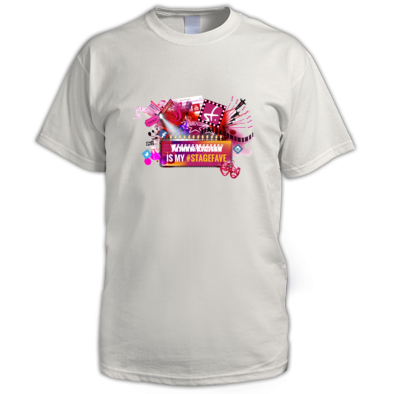 Do you think Alasdair should be a household name? Tell the world. Share this #StageFaves message and you'll be entered into our prize draw to win this "My #StageFave" t-shirt with Alasdair's name on it!
Actor, singer. Represented by iamepic info@iamepic.co.uk.Coming up:God/Herod in The Trials of Mary
Alasdair Baker is a British actor whose musical theatre credits include Paper Hearts,
Alasdair Baker merchandise shop
Here is some of our great customised merchandise for this performer. Also check out:
our general #StageFaves merchandise in the Main Shop

Open Date: 2 May 17 to 20 May 17
Part: Roger / Ensemble
Paper Hearts Set in a high-street bookshop, aspiring writer Atticus Smith lives avidly through his novel's characters until the arrival of the fastidious Lilly Sprocket. With a contemporary pop-folk score performed by a company of actor-musicians, Paper Hearts is about passion and finding your place in the world, among books. Creatives Writer: L...
Related News and Features
31
Mar
2017
---

Following a sell-out run at Waterloo East Theatre and rave reviews at the 2016 Edinburgh Fringe, Liam O'Rafferty's debut musical PAPER HEARTS transfers to Upstairs at the Gatehouse this spring, before embarking on a tour to Germany in the summer. And we now have the full list of cast and creatives confirmed....