Is Alex James-Hatton your #StageFave? Help grow Alex's fanbase!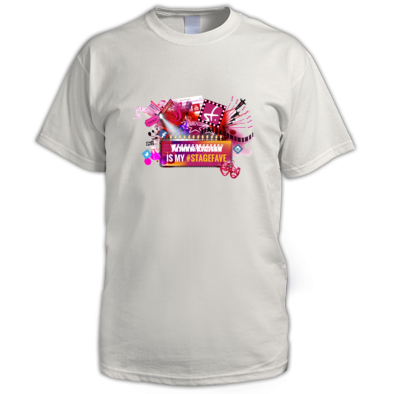 Do you think Alex should be a household name? Tell the world. Share this #StageFaves message and you'll be entered into our prize draw to win this "My #StageFave" t-shirt with Alex's name on it!
Actor currently Geeking it up @HeathersMusical • Represented by @JonathanArun •
Alex James-Hatton is a London-based actor whose musical theatre credits include Heathers.
Alex James-Hatton merchandise shop
Here is some of our great customised merchandise for this performer. Also check out:
our general #StageFaves merchandise in the Main Shop

Open Date: 9 Jun 18
Part: Officer Milner (9 Jun 2018 to 24 Nov 2018)
Heathers Greetings, salutations. Welcome to Westerberg High, where popularity is so very a matter of life and death, and Veronica Sawyer is just another of the nobodies dreaming of a better day. But when she's unexpectedly taken under the wings of the three beautiful and impossibly cruel Heathers, her dreams finally start to come true. Until JD ...
Related News and Features
17
Sep
2018
---

Our #FirstNightTakeover series continues with Perry O'Bree attending the West End gala opening of Heathers The Musical at the Theatre Royal Haymarket, transferring from The Other Palace. Watch our awesome vlogger delving into the Heathers candy store as he catches with all the stars of the cast at the after-show party including Carrie Hope Fletcher (who thinks he's the best!) & grabs a #StageFaves selfie with Hamilton creator Lin-Manuel Miranda. How very…
17
Aug
2018
---

That's right, a new song has been written into Heathers The Musical ahead of its West End debut at the Theatre Royal Haymarket in September 2018, along with changes to the script too. Oh, and did you want to know which new performers will be joining Carrie Hope Fletcher in the London cast? Then look no further…