Is Alex Okoampa your #StageFave? Help grow Alex's fanbase!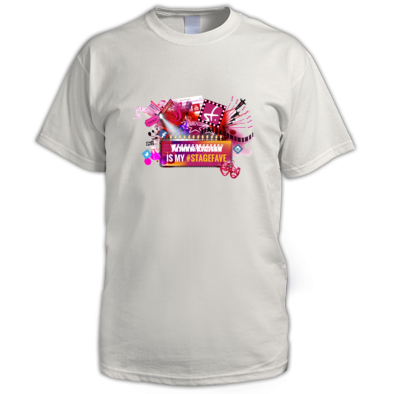 Do you think Alex should be a household name? Tell the world. Share this #StageFaves message and you'll be entered into our prize draw to win this "My #StageFave" t-shirt with Alex's name on it!
Alex Okoampa is a London-based actor whose musical theatre credits include Babes in Arms.
Alex Okoampa merchandise shop
Here is some of our great customised merchandise for this performer. Also check out:
our general #StageFaves merchandise in the Main Shop

Open Date: 20 Jul 16 to 7 Aug 16
Part: Ivor de Quincy
A group of teenagers are left without adult supervision when their folks hit the vaudeville summer circuit, and the local sheriff is determined to send the loafers to a work farm. But the determined kids talk the sheriff into a two week reprieve, just enough time to produce their own show and prove their mettle. The son of a wealthy Southerner agre...