Is Alex Roberts your #StageFave? Help grow Alex's fanbase!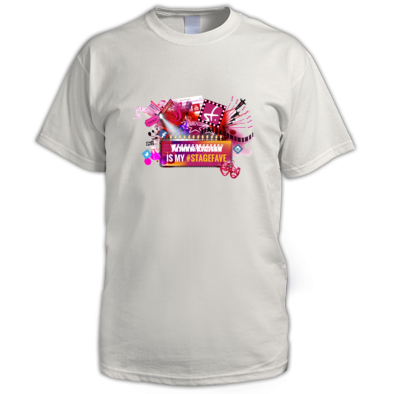 Do you think Alex should be a household name? Tell the world. Share this #StageFaves message and you'll be entered into our prize draw to win this "My #StageFave" t-shirt with Alex's name on it!
Alex Roberts is an actress whose musical theatre credits include Bad Girls (Upstairs at the Gatehouse).
Alex Roberts merchandise shop
Here is some of our great customised merchandise for this performer. Also check out:
our general #StageFaves merchandise in the Main Shop

Open Date: 13 Feb 19 to 3 Mar 19
Part: Crystal Gordon
Bad Girls Bad Girls introduces us to an anarchic bunch of women on the edge and up against the odds - prostitutes, addicts, shop-lifters, murderers.  Full of big songs and characters, Bad Girls is an exhilarating mix of gritty reality, rebellious spirit, emotional honesty and irreverent humour, that touches hearts and kicks up a riot. Creatives ...