Is Alex Roots your #StageFave? Help grow Alex's fanbase!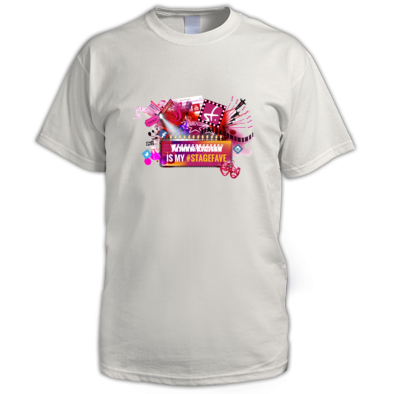 Do you think Alex should be a household name? Tell the world. Share this #StageFaves message and you'll be entered into our prize draw to win this "My #StageFave" t-shirt with Alex's name on it!
Singer , Actress, TV presenter
Alex Roots is a London-based actress whose musical theatre credits include Rumpy Pumpy.
Alex Roots merchandise shop
Here is some of our great customised merchandise for this performer. Also check out:
our general #StageFaves merchandise in the Main Shop

Open Date: 14 Nov 16 to 19 Nov 16
Part: Cast
Rumpy Pumpy When two brave ladies from the Hampshire Women's Institute, Jean Johnson and Shirley Landels, decide to campaign for the total decriminalisation of Prostitution and to improve conditions for working girls everywhere, warm and witty brothel owner Holly Spencer decides to contact them. For Holly has the'perfect brothel' these W.I. ladies...