Is Amanda Hadingue your #StageFave? Help grow Amanda's fanbase!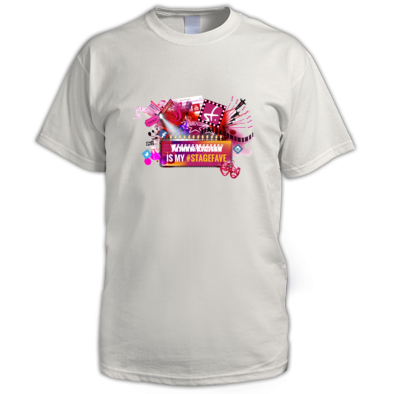 Do you think Amanda should be a household name? Tell the world. Share this #StageFaves message and you'll be entered into our prize draw to win this "My #StageFave" t-shirt with Amanda's name on it!
Amanda Hadingue is a London-based actress whose musical theatre credits include A Pacifist's Guide to the War on Cancer.
Amanda Hadingue merchandise shop
Here is some of our great customised merchandise for this performer. Also check out:
our general #StageFaves merchandise in the Main Shop

Open Date: 14 Oct 16 to 29 Nov 16
Part: Emma
A PACIFIST'S GUIDE TO THE WAR ON CANCER A Pacifist's Guide to the War on Cancer is an all-singing, all-dancing examination of life with a cancer diagnosis.  This brand new musical takes you on a whistle-stop tour through five unconventional stories about cancer, confronting the highs and lows of the scariest word we know. Bryony Kimmings creates ...