Is Annabel Scholey your #StageFave? Help grow Annabel's fanbase!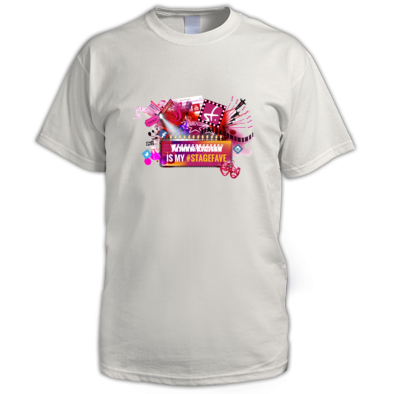 Do you think Annabel should be a household name? Tell the world. Share this #StageFaves message and you'll be entered into our prize draw to win this "My #StageFave" t-shirt with Annabel's name on it!
Realist, Northern Monkey, fan of everything Italian. Being Human... Medici...Britannia
Annabel Scholey merchandise shop
Here is some of our great customised merchandise for this performer. Also check out:
our general #StageFaves merchandise in the Main Shop

Open Date: 30 Apr 15 to 22 Aug 15
Part: Liz Imbrie (30 Apr 2015 to 22 Aug 2015)
You're invited to the wedding of the year, and what a swell party it's going to be! Cole Porter's classic feel-good musical, High Society comes to The Old Vic in a glittering new production staged in the round. Directed by multi-award-winning director and musical star Maria Friedman(director of Merrily We Roll Along, Olivier Award-winner for Best...