Is Benjamin Froehlich your #StageFave? Help grow Benjamin's fanbase!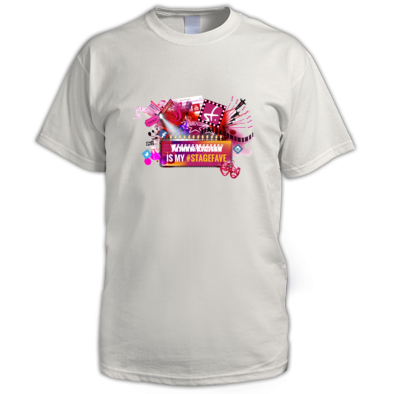 Do you think Benjamin should be a household name? Tell the world. Share this #StageFaves message and you'll be entered into our prize draw to win this "My #StageFave" t-shirt with Benjamin's name on it!
Swiss actor/singer in London, https://t.co/ZvZDzoNWNI Let's fight the Monday Blues with Music, MD @london_IntChoir MA Royal Academy of Music
Benjamin Froehlich is a London-based Swiss singer and actor.
Benjamin Froehlich merchandise shop
Here is some of our great customised merchandise for this performer. Also check out:
our general #StageFaves merchandise in the Main Shop
Related News and Features
17
Sep
2019
---

Just look at the fairy tale cast for the UK premiere of the Broadway version of Rodgers & Hammerstein's Cinderella, in concert at Cadogan Hall on 20 October. Joining Christine Allado's Ella will be Jodie Jacobs, Dean John-Wilson, Cedric Neal, Dianne Pilkington, Zoe Rainey and Jac Yarrow. Will you be going to the ball?
14
Sep
2017
---

We've known our Mack and our Mabel for a while, but the London Musical Theatre Orchestra have now announced the full cast for the one-night-only concert at the Hacknew Empire on 23 September 2017. And to celebrate the first day of rehearsal, they've released a video of David Bedella singing 'I Won't Send Roses' - oh, and don't forget to enter our MACK AND MABEL competition to win tickets!