Is Bethany Kate your #StageFave? Help grow Bethany's fanbase!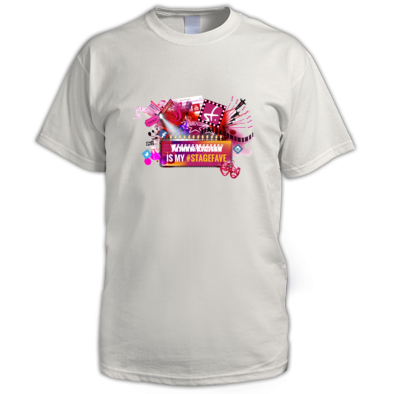 Do you think Bethany should be a household name? Tell the world. Share this #StageFaves message and you'll be entered into our prize draw to win this "My #StageFave" t-shirt with Bethany's name on it!
LSC Graduate @WilliamsonHolme✨. Future maggot in @matildamusical
Bethany Kate is a London-based actress whose musical theatre credits include Matilda (Cambridge).
Bethany Kate merchandise shop
Here is some of our great customised merchandise for this performer. Also check out:
our general #StageFaves merchandise in the Main Shop

Open Date: 25 Oct 11
Part: Swing (11 Sep 2018 to 8 Sep 2019)
MATILDA THE MUSICAL Matilda, Roald Dahl's much-loved tale of an extraordinary child with hideous parents is given the musical treatment by the combined talents of Tim Minchin and the Royal Shakespeare Company. Matilda The Musical is the story of Matilda Wormwood, a child with an incredible talent for learning. Despite being hampered by unscrupulo...