Is Charley Magalit your #StageFave? Help grow Charley's fanbase!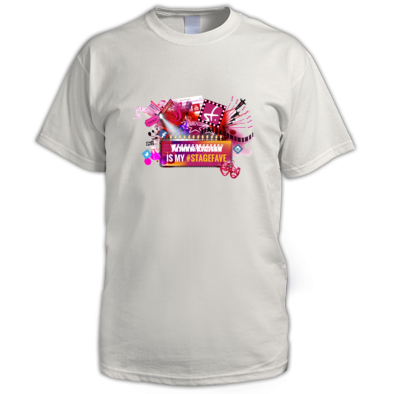 Do you think Charley should be a household name? Tell the world. Share this #StageFaves message and you'll be entered into our prize draw to win this "My #StageFave" t-shirt with Charley's name on it!
Singer, Voice teacher, stage actress, freelance performer. :)
Charley Magalit is a London-based singer and actress whose musical theatre credits inclue Amelie the Musical (UK tour).
Charley Magalit merchandise shop
Here is some of our great customised merchandise for this performer. Also check out:
our general #StageFaves merchandise in the Main Shop

Open Date: 11 Apr 19 to 1 Feb 20
Part: Cecile (22 May 2019 to 19 Oct 2019)
Amélie The Musical Amélie is the story of an astonishing young woman who lives quietly in the world, but loudly in her mind. She secretly improvises small, but extraordinary acts of kindness that bring happiness to those around her. But when a chance at love comes her way, Amélie realises that to find her own contentment she'll have to risk everyt...