Is Daisy Edwards your #StageFave? Help grow Daisy 's fanbase!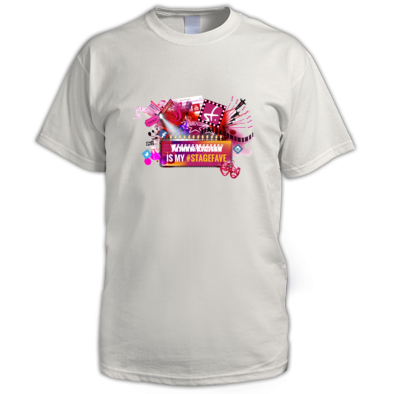 Do you think Daisy should be a household name? Tell the world. Share this #StageFaves message and you'll be entered into our prize draw to win this "My #StageFave" t-shirt with Daisy 's name on it!
FAME UK TOUR 2018/19 || Urdang Graduate '17 || London/Sheffield || dancer || singer || actress || Instagram: daisy.a.edwards || Represented by @ApolloArtistMgt
Daisy Edwards is a dancer, singer and actress whose musical theatre credits include Fame (UK tour).
Daisy Edwards merchandise shop
Here is some of our great customised merchandise for this performer. Also check out:
our general #StageFaves merchandise in the Main Shop

Open Date: 18 Feb 19 to 26 Jan 20
Part: Onstage swing (18 Jun 2019 to 26 Jan 2020)
Fame Based on the 1980 phenomenal pop culture film, Fame - The Musical is the international smash-hit sensation following the lives of students at New York's High School For The Performing Arts as they navigate their way through the highs and lows, the romances and the heartbreaks and the ultimate elation of life. This bittersweet but uplifting tr...