Is Daniel Wallage your #StageFave? Help grow Daniel's fanbase!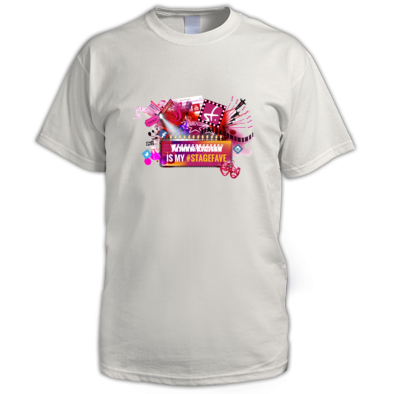 Do you think Daniel should be a household name? Tell the world. Share this #StageFaves message and you'll be entered into our prize draw to win this "My #StageFave" t-shirt with Daniel's name on it!
Daniel Wallage is a London-based actor whose musical theatre credits include Showtune (Union Theatre).
Daniel Wallage merchandise shop
Here is some of our great customised merchandise for this performer. Also check out:
our general #StageFaves merchandise in the Main Shop

Open Date: 7 Aug 19 to 24 Aug 19
Part: Cast
Showtune Prepare yourself for a slice of musical theatre heaven. An entire evening of Jerry Herman music and lyrics. Showtune delivers everything that its title promises and then some! No lyric is left unsung in this top-notch retrospective of Herman's phenomenal career in songwriting. Familiar tunes from such illustrious titles as 'Hello Dolly...