Is Emma Lloyd your #StageFave? Help grow Emma's fanbase!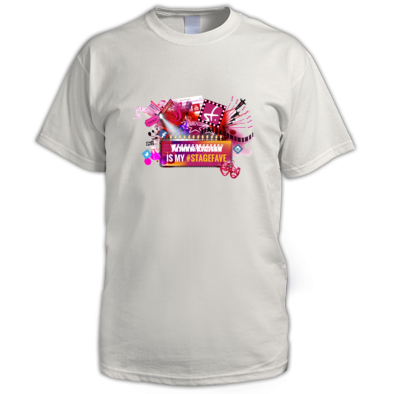 Do you think Emma should be a household name? Tell the world. Share this #StageFaves message and you'll be entered into our prize draw to win this "My #StageFave" t-shirt with Emma's name on it!
Urdang Academy Graduate • Leeds/London • Represented by @jonathanarun • Thoroughly Modern Millie UK Tour '18, Salad Days at Union Theatre
Emma Lloyd is a London-based actress whose musical theatre credits include Doctor Dolittle, and Salad Days.
Emma Lloyd merchandise shop
Here is some of our great customised merchandise for this performer. Also check out:
our general #StageFaves merchandise in the Main Shop

Open Date: 9 Nov 18 to 26 Jan 19
Part: Ensemble
Doctor Dolittle the Musical Eccentric Doctor Dolittle embarks on an extraordinary adventure to find the Giant Pink Sea Snail that holds the secret of life and makes the world a happier place. Helped by his human companions and an exotic menagerie of animal friends, including the Pushmi-Pullyu and trusty sidekick Polynesia the parrot, the larger-th...

Open Date: 16 Aug 17 to 9 Sep 17
Part: Rowena
Salad Days Salad Days is the delightful story of recent graduates Timothy and Jane in the midst of a sunny summer in 1954. Glum with their overbearing and pushy parents to 'find themselves something to do', Timothy and Jane take on a job looking after a piano in a park. Little are they prepared to deal with the magic that follows, getting them int...
Related News and Features
18
Jul
2017
---

SALAD DAYS is the musical which inspired Cameron Mackintosh to become a theatre producer. This classic 1954 British musical receives a rare London outing next month at the Union Theatre. And we've got cast details here...