Is Gabriella-Rose Marchant your #StageFave? Help grow Gabriella-Rose's fanbase!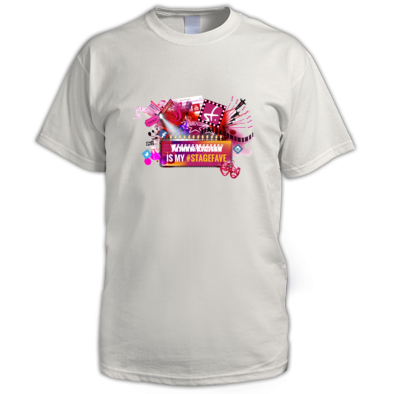 Do you think Gabriella-Rose should be a household name? Tell the world. Share this #StageFaves message and you'll be entered into our prize draw to win this "My #StageFave" t-shirt with Gabriella-Rose's name on it!
Gabriella-Rose Marchant is a British actress whose musical theatre credits include On Your Feet (UK tour).

Open Date: 14 Jun 19
Part: Onstage swing (from 3 Sep 2019)
On Your Feet On Your Feet is the inspiring true love story of Emilio and Gloria and charts their journey from its origins in Cuba, onto the streets of Miami and finally to international superstardom and features some of the most iconic pops songs of the era, including 'Rhythm is Gonna Get You', 'Conga', 'Get On Your Feet', 'Don't Want To Lose You ...
Gabriella-Rose Marchant merchandise shop
Here is some of our great customised merchandise for this performer. Also check out:
our general #StageFaves merchandise in the Main Shop