Is Grace McKee your #StageFave? Help grow Grace's fanbase!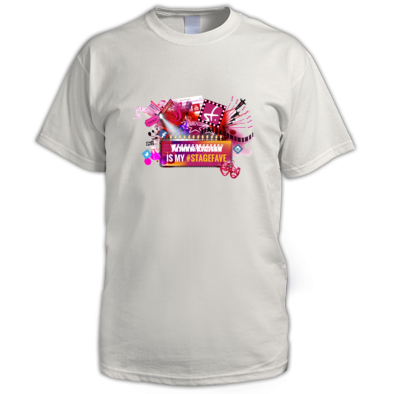 Do you think Grace should be a household name? Tell the world. Share this #StageFaves message and you'll be entered into our prize draw to win this "My #StageFave" t-shirt with Grace's name on it!
Grace McKee is an actor, known for The War of the Worlds, Mack and Mabel and Top Hat.
Grace McKee merchandise shop
Here is some of our great customised merchandise for this performer. Also check out:
our general #StageFaves merchandise in the Main Shop

Open Date: 8 Feb 16 to 30 Apr 16
Part: Ensemble
Since its inception in 1978, Jeff Wayne's original double album has become one of the most ground-breaking and bestselling musical works of all time. With over 15 million copies sold and 330 weeks in the UK Album Charts to date, a number one album in 11 countries, two international hit singles, a number-one music DVD, 8 years of world-wide arena to...