Is Hammed Animashaun your #StageFave? Help grow Hammed's fanbase!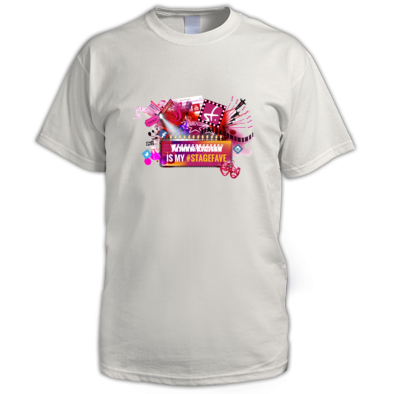 Do you think Hammed should be a household name? Tell the world. Share this #StageFaves message and you'll be entered into our prize draw to win this "My #StageFave" t-shirt with Hammed's name on it!
actor. Played a druggie in #ThreepennyOpera. Played the Trumpet in #Amadeus. barbed people's hair in #BarbershopChronicles.
Hammed Animashaun is a London-based actor whose musical theatre credits include The Threepenny Opera, and Bugsy Malone.
Hammed Animashaun merchandise shop
Here is some of our great customised merchandise for this performer. Also check out:
our general #StageFaves merchandise in the Main Shop

Open Date: 18 May 16 to 2 Oct 16
Part: Jimmy
London scrubs up for the coronation. The thieves are on the make, the whores on the pull, the police cutting deals to keep it all out of sight. Mr and Mrs Peachum are looking forward to a bumper day in the beggary business, but their daughter didn't come home last night. Mack the Knife is back in town. A landmark of twentieth century musical the...