Is Helen Colby your #StageFave? Help grow Helen's fanbase!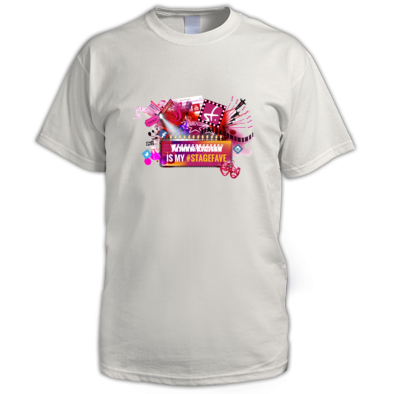 Do you think Helen should be a household name? Tell the world. Share this #StageFaves message and you'll be entered into our prize draw to win this "My #StageFave" t-shirt with Helen's name on it!
#actor #singer #london Represented by @Sainou Creator of @_thedots #vocaltrio
Helen Colby's musical theatre credits include Sister Act, The Sound Of Music and Sweeney Todd.
Helen Colby merchandise shop
Here is some of our great customised merchandise for this performer. Also check out:
our general #StageFaves merchandise in the Main Shop

Open Date: 18 May 13 to 7 Jan 17
Part: Mrs Pratchett
Roald Dahl's dark tale of young Charlie Bucket and the mysterious confectioner Willy Wonka comes to life in this new West End musical directed by Academy Award® winner Sam Mendes. When Charlie wins a golden ticket to the weird and wonderful Wonka Chocolate Factory, it's the chance of a lifetime to feast on the sweets he's always dreamed of. But bey...