Is Hugh Coles your #StageFave? Help grow Hugh's fanbase!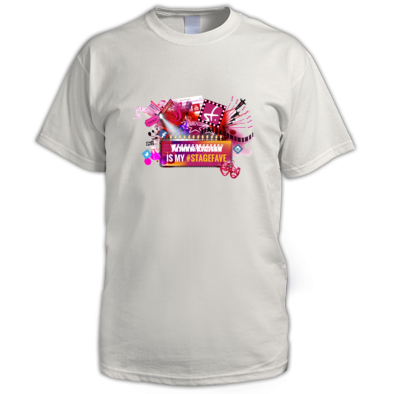 Do you think Hugh should be a household name? Tell the world. Share this #StageFaves message and you'll be entered into our prize draw to win this "My #StageFave" t-shirt with Hugh's name on it!
Hugh Coles is a London-based actor whose musical theatre credits include Back to the Future (Manchester Opera House).
Hugh Coles merchandise shop
Here is some of our great customised merchandise for this performer. Also check out:
our general #StageFaves merchandise in the Main Shop

Open Date: 20 Feb 20
Part: George McFly
Back To The Future The Musical Based on the smash hit movie Back to the Future, released in 1985, starring Michael J. Fox as Marty McFly and Christopher Lloyd as Dr Emmett Brown. The film's producers are involved in the creation of the production which opens at the Manchester Opera House on 20 February 2020 for a strictly limited 12-week season,...
Related News and Features
16
Jul
2019
---

Rev up that flux capacitor because it's time to find out more casting details for the world premiere production of Back to The Future The Musical with Hugh Coles as George McFly, Rosanna Hyland as Lorraine Baines and Cedric Neal as Goldie Wilson.They join the previously announced Olly Dobson as Marty McFly in the show which opens at the Manchester Opera House on 20 February 2020 before transferring to the West End. Plus have a listen Cedric's rendition of new song, 'Gotta Start Somewhere'.