Is Jade Croot your #StageFave? Help grow Jade's fanbase!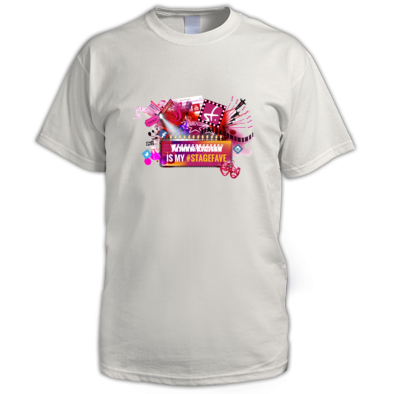 Do you think Jade should be a household name? Tell the world. Share this #StageFaves message and you'll be entered into our prize draw to win this "My #StageFave" t-shirt with Jade's name on it!
Currently playing 'Kit' in @MrFox_Live. Welshy! Represnted by @JonathanArun.
Jade Croot is a Welsh actress whose musical theatre credits include Fantastic Mr Fox and Oliver.
Jade Croot merchandise shop
Here is some of our great customised merchandise for this performer. Also check out:
our general #StageFaves merchandise in the Main Shop

Open Date: 25 Jan 17 to 19 Feb 17
Part: Kit
Fantastic Mr Fox Roald Dahl's Fantastic Mr Fox is family fun at its finest. A tale of greed, pride and the power of friendship, this flagship production for the Roald Dahl 100 celebrations promises a huge theatrical feast with live music and songs, ideal for the whole family. Boggis, Bunce and Bean, three greedy, smelly, horrid farmers hate the c...