Is James Alexander-Chew your #StageFave? Help grow James's fanbase!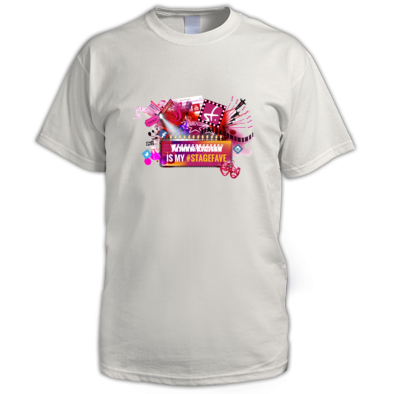 Do you think James should be a household name? Tell the world. Share this #StageFaves message and you'll be entered into our prize draw to win this "My #StageFave" t-shirt with James's name on it!
James Alexander-Chew is an actor and dancer whose musical theatre credits include Can-Can (Union Theatre).
James Alexander-Chew merchandise shop
Here is some of our great customised merchandise for this performer. Also check out:
our general #StageFaves merchandise in the Main Shop

Open Date: 6 Feb 19 to 9 Mar 19
Part: Jacques
Can-Can! A fun and frivolous new musical featuring the larger than life performers of the Moulin Rouge who scandalised Paris in the 1890s. The newly arranged score features a treasure trove of gorgeous operetta melodies by Offenbach, Lehar and others culminating in the famous Can-Can itself. Creatives Director - Christian Durham Choreographer -...