Is Jocelyn Prah your #StageFave? Help grow Jocelyn's fanbase!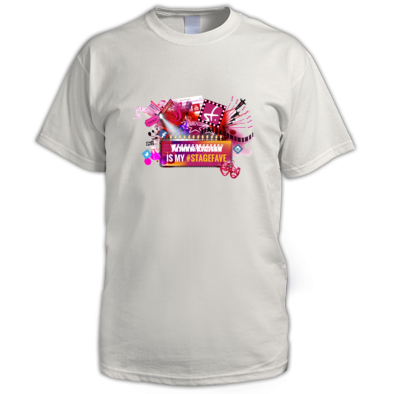 Do you think Jocelyn should be a household name? Tell the world. Share this #StageFaves message and you'll be entered into our prize draw to win this "My #StageFave" t-shirt with Jocelyn's name on it!
. . . . . .Dancer - Actress - Model. . . . . . Loving Life - Living My Passion
Jocelyn Prah is a London-based dancer and actress whose musical theatre credits include Man of La Mancha (English National Opera).
Jocelyn Prah merchandise shop
Here is some of our great customised merchandise for this performer. Also check out:
our general #StageFaves merchandise in the Main Shop

Open Date: 26 Apr 19 to 8 Jun 19
Part: Ensemble
Man of La Mancha Featuring the iconic song 'Dream the Impossible Dream', Man of La Mancha is Inspired by Miguel de Cervantes's masterpiece Don Quixote. In a 16th century dungeon, Cervantes and his manservant await trial from the Spanish Inquisition.  In his possession, he has a trunk carrying an unfinished novel, Don Quixote.  As prisoners attemp...
Related News and Features
06
May
2019
---

Our #FirstNightTakeover series continues with Marika Visser attending the West End opening of Man Of La Mancha at the London Coliseum. Marika was there on the Red Carpet, ready to 'dream the impossible dream' and finally tick the show off her bucket list as this is the first West End production of the show for 50 years. Shall we see how she got on?