Is Kayed Mohamed-Mason your #StageFave? Help grow Kayed's fanbase!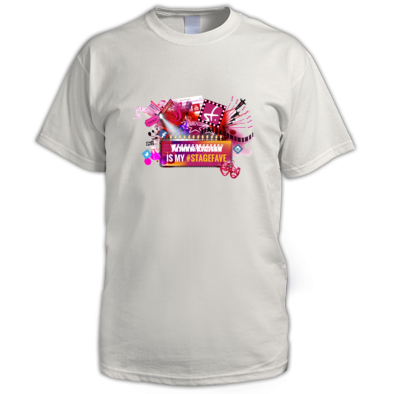 Do you think Kayed should be a household name? Tell the world. Share this #StageFaves message and you'll be entered into our prize draw to win this "My #StageFave" t-shirt with Kayed's name on it!
Actor represented by @EHCardiff.
Kayed Mohamed-Mason is a Cardiff-based actor whose musical theatre credits include Tiger Bay the Musical, Rent, and Another Op'nin'.
Kayed Mohamed-Mason merchandise shop
Here is some of our great customised merchandise for this performer. Also check out:
our general #StageFaves merchandise in the Main Shop

Open Date: 13 Nov 17 to 25 Nov 17
Part: Ensemble
Tiger Bay The Musical Tiger Bay, early 1900s. Extreme poverty meets supreme wealth. Gangs of street children roam the docks. Coal is king. A revolution is brewing in the dark and restless world beneath the genteel surface of Cardiff's Butetown… This epic new musical follows a young woman's determination to challenge society's injustices, follow ...
Related News and Features
13
Nov
2017
---

Theatre worth traveling for! TIGER BAY THE MUSICAL receives its world premiere this week at Wales Millennium Centre in Cardiff. Watch our series of videos with stars John Owen-Jones, Noel Sullivan, Dom Hartley-Harris and newcomer Vikki Bebb (and more!) as they lead the 39-strong cast to opening night…