Is Lara Beth-Sas your #StageFave? Help grow Lara's fanbase!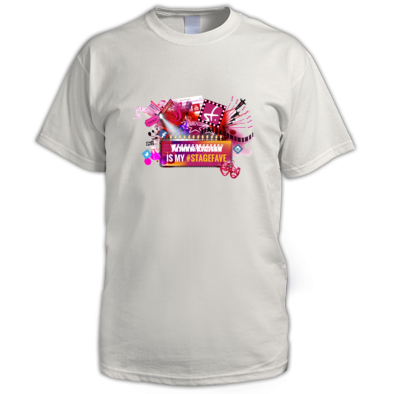 Do you think Lara should be a household name? Tell the world. Share this #StageFaves message and you'll be entered into our prize draw to win this "My #StageFave" t-shirt with Lara's name on it!
Currently in rehearsals for @workingamusical
Lara Beth-Sas is a London-based actor whose musical theatre credits include Working (Upstairs at the Gatehouse).
Lara Beth-Sas merchandise shop
Here is some of our great customised merchandise for this performer. Also check out:
our general #StageFaves merchandise in the Main Shop

Open Date: 10 Sep 19 to 22 Sep 19
Part: Cast
Working Working is the extraordinary genre-defining musical from Grammy and Academy Award winner STEPHEN SCHWARTZ (Wicked; Godspell) based on Studs Terkel's best-selling book of interviews with the American workforce. Nominated for six Tony Awards, including Best Score, Working features songs by Lin-Manuel Miranda (Hamilton), Stephen Schwartz and...