Is Laura Fulgenzi your #StageFave? Help grow Laura's fanbase!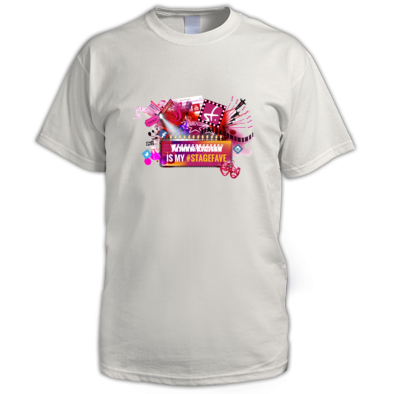 Do you think Laura should be a household name? Tell the world. Share this #StageFaves message and you'll be entered into our prize draw to win this "My #StageFave" t-shirt with Laura's name on it!
SingerDancerActress @belfieldandward Supermarket Sweeper
Laura Fulgenzi is a singer, dancer and actress whose musical theatre credits include Soho Cinders (Charing Cross Theatre).
Laura Fulgenzi merchandise shop
Here is some of our great customised merchandise for this performer. Also check out:
our general #StageFaves merchandise in the Main Shop

Open Date: 24 Oct 19 to 11 Jan 20
Part: Ensemble/Cover Clodagh/Dana
Soho Cinders When impoverished student Robbie becomes romantically involved with engaged London Mayoral candidate James Prince, his lap-dancing step-sisters become the least of his problems! James and Robbie's worlds collide, forcing them to fight for their own fairy-tale ending. Celebrating London's most colourful district and mixing politics, se...