Is Luke Dale your #StageFave? Help grow Luke's fanbase!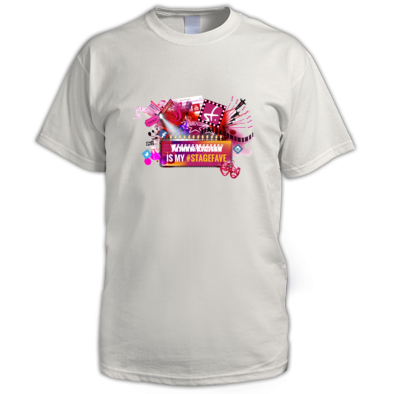 Do you think Luke should be a household name? Tell the world. Share this #StageFaves message and you'll be entered into our prize draw to win this "My #StageFave" t-shirt with Luke's name on it!
Made in Sheffield | @TheAPartnership | Dir. of @repdocfilm
Luke Dale is a London-based actor whose musical theatre credits include I Capture the Castle, and Flowers For Mrs Harris.
Luke Dale merchandise shop
Here is some of our great customised merchandise for this performer. Also check out:
our general #StageFaves merchandise in the Main Shop

Open Date: 31 Mar 17 to 22 Apr 17
Part: Neil
I Capture The Castle Cassie is 17. She is trying to 'capture' her eccentric family in her new diary - her irritating elder sister Rose, her unconventional stepmother Topaz, her orphaned admirer Stephen, and her novelist father James, who hasn't written a word in years.  They are behind with the rent for the tumbledown castle that seemed so romanti...