Is Matt Nalton your #StageFave? Help grow Matt's fanbase!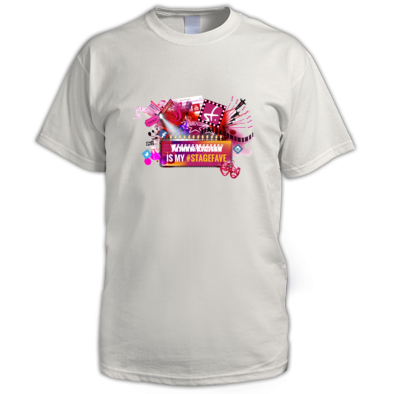 Do you think Matt should be a household name? Tell the world. Share this #StageFaves message and you'll be entered into our prize draw to win this "My #StageFave" t-shirt with Matt's name on it!
Prior to Beautiful, Matt Nalton's West End musical theatre credits include Jersey Boys (Nick Massi).
Matt Nalton merchandise shop
Here is some of our great customised merchandise for this performer. Also check out:
our general #StageFaves merchandise in the Main Shop

Open Date: 15 Mar 08 to 26 Mar 17
Part: Nick Massi
Jersey Boys Jersey Boys tells the remarkable rise to stardom of one of the most successful bands in pop music history, the Four Seasons. Discover how four New Jersey boys from the wrong side of the tracks invented their own unique sound, were inducted into the Rock & Roll Hall of Fame and sold 100 million records worldwide. With performances of al...

Open Date: 10 Feb 15
Part: Nick / Righteous Brother / Understudy Gerry Goffin (from 30 Nov 2015)
Carole King, the chart-topping music legend, was an ordinary girl with an extraordinary talent. She fought her way into the record industry as a teenager and sold her first hit, 'Will You Love Me Tomorrow', when she was just 17. By the time she was 20, she was writing number ones for the biggest acts in rock 'n' roll, including the Drifters, The Sh...
Related News and Features
19
May
2016
---

We're scanning Twitter every day to see which #StageFaves performers are sparkling with so much wit and wisdom that they deserve our #SFTweetOfTheDay trophy. Here are some recent ones that passed muster with our digital judges...