Is Mikey Jay-Heath your #StageFave? Help grow Mikey's fanbase!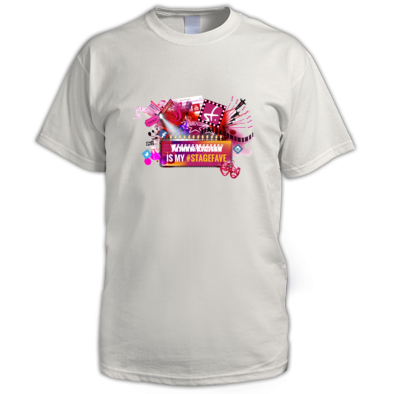 Do you think Mikey should be a household name? Tell the world. Share this #StageFaves message and you'll be entered into our prize draw to win this "My #StageFave" t-shirt with Mikey's name on it!
Irish Actor | Urdang grad | @BarnumTour #TomThumb | most recently to be seen in the Westend cast of Charlie and the chocolate factory | Represented by @BBATeam.
Mikey Jay-Heath's musical theatre credits include Teenage Kicks, Barnum and Charlie and the Chocolate Factory.
Mikey Jay-Heath merchandise shop
Here is some of our great customised merchandise for this performer. Also check out:
our general #StageFaves merchandise in the Main Shop

Open Date: 18 May 13 to 7 Jan 17
Part: Ensemble
Roald Dahl's dark tale of young Charlie Bucket and the mysterious confectioner Willy Wonka comes to life in this new West End musical directed by Academy Award® winner Sam Mendes. When Charlie wins a golden ticket to the weird and wonderful Wonka Chocolate Factory, it's the chance of a lifetime to feast on the sweets he's always dreamed of. But bey...