Is Natasha Hodgson your #StageFave? Help grow Natasha's fanbase!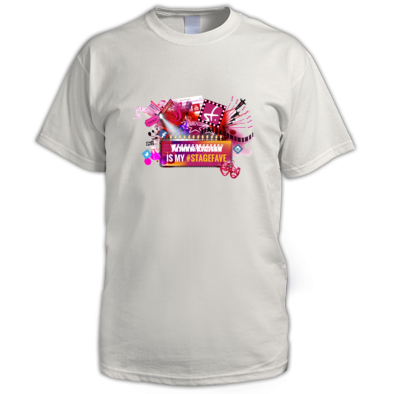 Do you think Natasha should be a household name? Tell the world. Share this #StageFaves message and you'll be entered into our prize draw to win this "My #StageFave" t-shirt with Natasha's name on it!
I write funny tv & theatre like a legend! Amazing World Of Gumball, Bravest Warriors, 1 of Artistic Directors for @kill_beast @spitlip, @felixhfamily she/her
Natasha Hodggson is a writer, actor and director whose musical theatre credits include Operation Mincemeat.
Natasha Hodgson merchandise shop
Here is some of our great customised merchandise for this performer. Also check out:
our general #StageFaves merchandise in the Main Shop

Open Date: 4 Jan 20 to 23 May 20
Part: Ewen Montagu/Various
Operation Mincemeat The year is 1943 and we're losing the war. Luckily, we're about to gamble all our futures on a stolen corpse. Operation Mincemeat is Singin' in the Rain meets Strangers on a Train, Noel Fielding meets Noel Coward. Join us in discovering the fast-paced, hilarious and unbelievable true story of the twisted secret mission that wo...