Is Nicky Henshall your #StageFave? Help grow Nicky 's fanbase!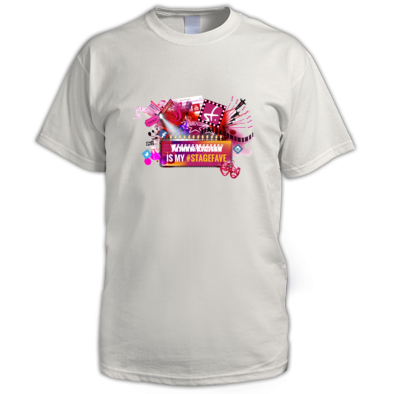 Do you think Nicky should be a household name? Tell the world. Share this #StageFaves message and you'll be entered into our prize draw to win this "My #StageFave" t-shirt with Nicky 's name on it!
Freelance dancer, former professional ballet dancer with ENB, Royal ballet school trained. Resident teacher @SYouthBallet. Dancer @anamericaninparisUK
Nicky Henshall is a London-based dancer whose musical theatre credits include An American in Paris.
Nicky Henshall merchandise shop
Here is some of our great customised merchandise for this performer. Also check out:
our general #StageFaves merchandise in the Main Shop

Open Date: 4 Mar 17 to 6 Jan 18
Part: Cast
AN AMERICAN IN PARIS Jerry Mulligan is an American GI striving to make it as a painter in a city suddenly bursting with hope and possibility. Following a chance encounter with a beautiful young dancer named Lise, the streets of Paris become the backdrop to a sensuous, modern romance of art, friendship and love in the aftermath of war... Inspired ...
Related News and Features