Is Nicola Brown your #StageFave? Help grow Nicola's fanbase!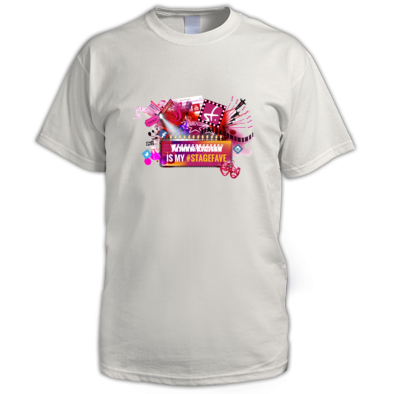 Do you think Nicola should be a household name? Tell the world. Share this #StageFaves message and you'll be entered into our prize draw to win this "My #StageFave" t-shirt with Nicola's name on it!
Nicola Brown is a Scottish actress whose musical theatre credits include Fiddler on the Roof (Playhouse Theatre).
Nicola Brown merchandise shop
Here is some of our great customised merchandise for this performer. Also check out:
our general #StageFaves merchandise in the Main Shop

Open Date: 28 Nov 18 to 2 Nov 19
Part: Chava (from 21 Mar 2019)
Fiddler on the Roof Music by Jerry BockLyrics by Sheldon HarnickBook by Joseph Stein Directed by Trevor Nunn This joyous and heart-breaking story of the travails of Tevye the milkman, his wife and five daughters features such classic songs as "Sunrise, Sunset," "If I Were a Rich Man" and "Matchmaker, Matchmaker" and remains a heart-warming celeb...
Related News and Features
03
May
2019
---

From 18 June 2019 the new Golde and Yente in Trevor Nunn's West End production of Fiddler on the Roof, a transfer from the Menier Chocolate Factory, will be Maria Friedman and Anita Dobson, taking over from Judy Kuhn and Louise Gold respectively. If we happened to be rich, we might just be tempted to visit again...
01
Apr
2019
---

After a sell-out run at the Menier Chocolate Factory, Trevor Nunn's critically acclaimed revival of FIDDLER ON THE ROOF has transferred to the West End's Playhouse Theatre for a limited season. Continuing our #FirstNightTakeover series, Faves vlogger Perry O'Bree was there. Amongst the opening night audience, he rubbed elbows with husband-and-wife West End stars Michael Jibson and Caroline Sheen and with onstage father and daughter stars Andy Nyman and Harriet Bunton. Watch what happened here!