Is Oliver Jacobson your #StageFave? Help grow Oliver's fanbase!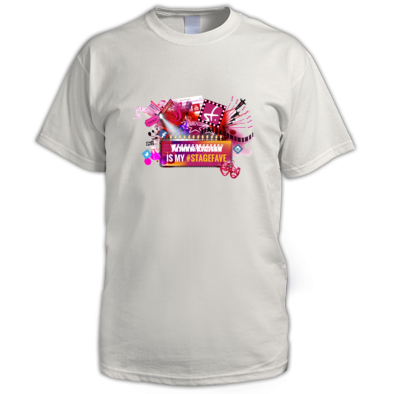 Do you think Oliver should be a household name? Tell the world. Share this #StageFaves message and you'll be entered into our prize draw to win this "My #StageFave" t-shirt with Oliver's name on it!
Musical Theatre performer, Actor | Singer, Represented by @brookekinsella with @interactors (Cole Kitchenn) https://t.co/nQhqSyuc2j
Oliver Jacobson is a Musical Theatre performer whose credits include The Book Of Mormon.

Open Date: 25 Feb 13
Part: Standby Elder Cunningham
The Tony Award-winning musical from the writers of South Park comes to the West End.Written by the animated sitcom's creators Trey Parker and Matt Stone along with Avenue Q co-creator Robert Lopez, The Book Of Mormon is a satirical musical that takes shots at everything from organised religion to consumerism, the state of the economy and the musica...
Buy Tickets to The Book of Mormon
Price:
from £20.00 to £179.00
Oliver Jacobson merchandise shop
Here is some of our great customised merchandise for this performer. Also check out:
our general #StageFaves merchandise in the Main Shop